Has your website's content management system (CMS) become a drag on your business? Does it make it hard for content creators to find content, or to create or upgrade new content? Does your CMS have security issues? Are you paying exorbitant monthly maintenance costs? Do you need to update your brand and your current CMS makes it hard to do so?
You're Not Alone
If these and similar questions dominate meetings among your marketing and IT teams, it's probably time to consider a new CMS. And, if you're asking these questions, you're not alone. One recent study, for example, found that almost 40% of businesses plan to invest in a new Web CMS platform in the next year—with an additional 27% actively considering the possibility. Only 11% of respondents are content and planning to remain with their current CMS platform.
Why Is Having the Right CMS So Important?
Simply stated, your CMS is the backbone of your digital marketing strategy and user experience. As Skyrocket Group notes:
"A content management system (CMS) allows you to create, edit, manage and maintain website pages on a single interface. Using a CMS, companies can easily build sites for themselves and their clients. These systems streamline web design and content publishing, ensuring that both your site and workflow are streamlined."
What Will the Right CMS Do for Your Business?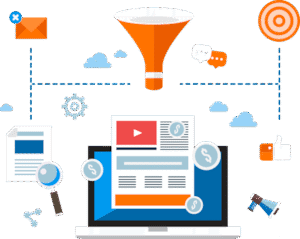 Having the wrong CMS can cost your business valuable time and money. It can create costly boondoggles for content creators and slow down workflows. Perhaps most important, it can create a bad user experience for your customers and clients.
Of course, every business is different and faces different development and marketing challenges. Generally, however, the right CMS will benefit your business in myriad ways, including the following:
You'll work more efficiently: providing user-friendly templates, the right CMS will let you build web pages in half the time.

You'll create a standard look and feel throughout your site: nothing looks worse than a website with multiple page styles, and it tells prospective customers that your business isn't especially well organized. The right CMS will ensure a standard, professional look across your site, and make your content easier to read both laptops and mobile devices.

You'll enhance workflows: having the wrong CMS often means that content creators and designers need to coordinate their work to publish new content. The right CMS will leave CSS concerns to designers—and leave writers free to do what they do best.

You'll boost your SEO: the right CMS will also help you optimize your site for search engines. Marketpath CMS, for example, makes it easy and intuitive to optimize titles, content, keywords, meta descriptions and calls to action in just one text field—and even gives recommendations for best practice.

You'll take content marketing to the next level: a strong CMS will help you align content creation with key data on traffic, leads, and sales. The importance of having an effective lead generation strategy alone is justification for leveraging such a CMS.

You'll help your B2B clients: if you're in the business of building websites, you'll want to give clients sites customized to their business objectives—and empower them to make changes and updates after the site is built. The right CMS will make it easier for you to build custom sites, and easier for your clients to maintain them.
Is It Time to Upgrade Your CMS?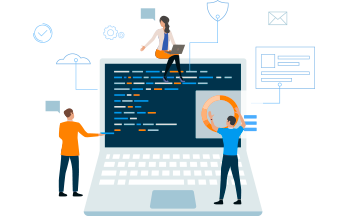 To begin, the older your CMS is, the more likely it's time to upgrade it. Technologies and tools aren't static—neither are consumer expectations or styles. An outdated CMS costs you more to keep it current and add enhanced functionalities, and the harder it is to manage content and derive marketing insights from analytics.
That said, there are several red flags that indicate it's time for a CMS upgrade, including the following 5:
You want to refresh your brand—but your CMS won't cooperate: your business changes over time (as you for example expand or add new products and services)—that doesn't mean changing your brand outright, but it does mean refreshing it to keep pace. If you're no longer giving your competitors a run for their money, or effectively connecting with your target audience, a brand refresh is probably in order. Since refreshing your brand entails changes to key aspects of your website, it's often the first time you notice what your CMS can and can't do. If you find it difficult to change page styles or add and manage new content, it's probably time to upgrade your CMS.

Your technology stack isn't doing what you want it to do: how hard is it to find, create and update content? Are web properties scattered among several technology platforms? Would it be easier if they were consolidated into a single platform? Do you have the CMS tools you need to influence your target market? The right CMS will enable you to easily and effectively support multiple digital assets, empowering your IT, sales, and marketing teams.

You have security concerns: an old, outdated CMS can spell trouble when it comes to site security regardless of which platform you've been using, whether it's WordPress, Joomla, Drupal, Shopify, or some other system (WordPress, for example, despite its popularity, has some serious security issues, especially with its plugins). If you're plagued by security concerns or, worse yet, your business has fallen prey to a cyberattack, it's time to look at your old CMS and consider upgrading it.

You're spending too much on maintenance: does your business get stuck with an expensive monthly retainer to keep your CMS going? Do you need to pay for technical support every time you want to make a simple text or image update? Here's a simple rule of thumb: if you're spending more on technology than you are on marketing, it's a good time to consider a CMS upgrade.

You're wasting time: how long does it take to update an image or amend text? If it's days or weeks, it's too long. Are you spending more development time keeping your site running than on making it better? Are marketing campaigns slogging along because your website can't keep up? Time, as they say, is money in business. You can't afford to spend time getting your CMS to do what it's supposed to do that should be spent making it more effective in achieving key marketing and business objectives.
Conclusion
The bottom line is this: the right CMS should be making your life easier, not more complicated. It should save your business money and time. It should make content management work to support key marketing objectives. It should, in short, do what you want it to. If it doesn't, it's time to upgrade it.