Roll up your sleeves and get ready to make that perfect Valentine's Day meal for the one you love. Regardless of your cooking abilities, it's the love you put into it, the time reflecting on the warmth you feel when that special someone is in your arms, and the puppies frolicking on the floor and peeing on everything.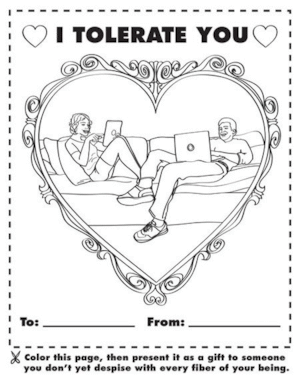 My wife is not a fan of Valentine's Day and calls it one of the big fake Hallmark holidays, like Sweetest Day, Boss's Day, or International Men's Day. While this is convenient for me, since I'm not obligated to do something special, I still feel like I have to do something which, in some ways, is worse. Now I have to balance doing nothing, doing just a little to recognize the day but not really recognize it, and going all out in an attempt to make fun of the holiday.
But this is my own internal struggle. I know at the end of the day she's not going to care what happens. We'll still support each other in a million little ways every single day.
And this is the point of my post. Whether you are a Valentine's Day practitioner or not, having unending support in your relationships is critical. The same goes for the relationship with your content management provider.
Oh yeah, I just went there and made that comparison. Bear with me, though. After all, it's Valentine's Day!
CMS Provider Support
When you select a CMS provider, you should be looking beyond just the features they offer and the availability promise. Those are important but you need to know their support is available when you need it.
There are a lot of great content management systems for both cloud-based (SaaS) or installed systems. But they're ongoing support varies dramatically. So, let's break it down.
Installed CMS Support
Installed content management systems are stand-alone applications that require a hosting provider. In most cases, the installed CMS may come with limited support just for their application and only for a specific period of time. You can often buy extended support packages and maintenance agreements for a hefty price.
Installed systems need to be installed in a hosting environment. While there is a plethora of hosting providers, most customers find themselves opting for the lower cost provider. And with this, comes an equivalent level of support. You get what you pay for.
Hosting providers typically do nothing except keep sites running. They rarely handle updates or other maintenance. And when customers need support there is usually a long queue and low-level support reps to assist.
Cloud-based Support
Cloud-based providers, on the other hand, usually include support in each of their subscription levels. Of course, these will vary from provider to provider and plan to plan.
Pay attention to promised response times. I think 4-8 hours is reasonable, especially for a popular, growing company. Anything beyond that doesn't seem much like help to me.
A good provider wants to help you and you can hear it in the tone of every single support interaction you have. That support should be available every single day, without limit, and without precondition.
Support is Important
You shouldn't need a once-a-year holiday like Valentine's Day to measure the value of your relationship with your CMS provider. By then it's probably too late. Make sure that support is baked-in, transparent, and available any time you need it from the very beginning.
Love Your CMS
Marketpath CMS has a fanatical support team who wants you to be happy and successful with your choice to use our platform. We're so serious about this we even provide unlimited support before you pay a dime.