Twitter has millions of users and its constantly growing. It is a great place to target potential customers and promote your business. It is also a great way to connect with industry leaders.
Steps to Create a Twitter Business Account:
1. Sign Up for Twitter

It is okay to use your work information on this section.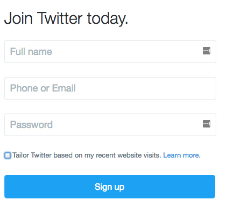 2. Fill out information for account
3. Connect with others

Begin connecting with people in your industry or clients you have done business with.
4. Add Profile Details

This is the spot you get to share what your company is all about. Add a short description, change your profile photo, update the header image with something visually appealing, add the location and website. Don't forget to click "save changes".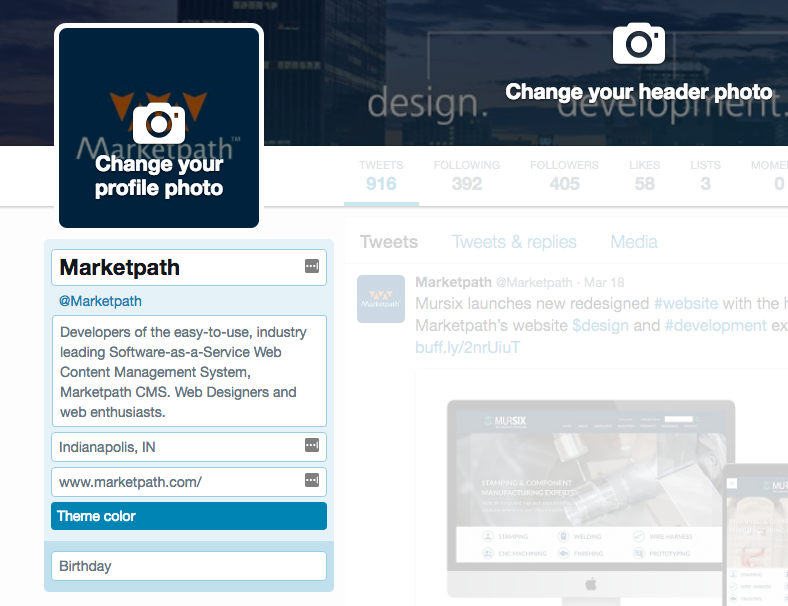 5. Tweet

Send your first tweet! Engage with clients and industry leaders.