We started our Product-Led journey last year when I read a LinkedIn post and read a book. You can read about that in my post Starting on the Product-Led Journey. It's a real page turner.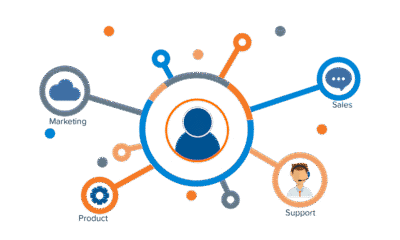 One of the challenges with changing to a product-led company is getting buy-in and understanding from our entire company, at all levels. The product-led method is built around the customer experience.
Every touchpoint with a customer, whether it be on a landing page, a support call, or a billing notification, needs to be evaluated and integrated seamlessly into the overall customer journey.
This means that every group and role in our company must act in harmony with each other to support the success of the customer. While this sounds like a no-brainer, old habits are hard to break and we've had some pushback. Well, maybe pushback isn't the right word. It's more like "I'll see how it goes and then if it works I'm all in" - status quo entrenchment. I get it. Get off my lawn too!
Anyway, it's a big change and we'll get there eventually. Here are some of the changes we're planning to implement with four of our core teams:
Product Team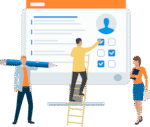 Software engineers and product managers are at the core of a Product-Led organization. They essentially build the engine that powers most of the system.
They are responsible for in-app user onboarding and ensuring customers experience value quickly with the product.
In the past, as a sales-led company, our product team didn't focus as much on user onboarding. For the most part, when a user began using the software, they were already sold on its value. So, we could onboard slowly in a controlled manner. Not anymore.
Marketing Team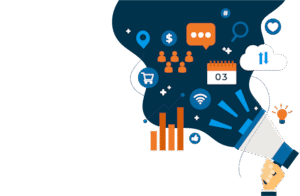 Our marketing team is responsible for driving awareness, acquisition, and initial product activation. As usual, inbound lead generation is paramount. But now, marketing must also be involved in the product planning process. For example, in-app product messaging helps drive user upgrades but also helps reduce churn by reengaging inactive users.
Marketing should work with the product team to ensure the customer journey is consistent at every stage and flows smoothly. Every touch point inside and outside of the product should carry the brand and voice of the company and reassure the customer of our product's value.
Support Team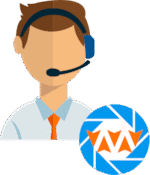 Our support team is responsible for minimizing attrition and helping customers realize success. Up until now, this has mostly been answering support calls, managing the support queue, and providing training, online help tutorials and documentation.
Going forward, support will be responsible for managing the new in-app chat. This provides a faster, more convenient way for users to ask questions if they hit a roadblock.
Marketpath is well known for our quick and helpful unlimited support and that won't change. However, our ability to track user success and sentiment will become more important metrics, something we're not tracking much right now.
Sales Team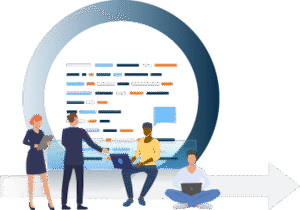 Sales is still an important role in a product-led organization because many users still need that personal connection to get them across the finish line. In a sales-led organization, the team becomes involved with leads as soon as they become Sales Qualified Leads, or SQL's (no, not structured query language, you nerds!).
In a product-led company, sales gets involved when active users become Product Qualified Leads, or PQL's. A PQL is when a customer has reached a predetermined point in their journey through real product usage and success.
For Slack, the popular corporate messaging tool, users are not considered PQL's until they've sent 2,000 messages. Up to that point, all selling is done through traditional marketing channels and the product itself. After that, if they have not converted to a paying customer, sales jumps in for the assist.
At this point, to become a Marketpath product qualified lead, a user will have to create a certain number of new templates and pages for a new site, as well as a specific level of publishing activity across several days or weeks. We don't have the actual quantities fully defined yet, but will do that soon.
---
Even though we've been planning our product-led journey for the last 7 months, we are really just kicking it off with our changes over the last month or so. We've updated our marketing strategy, pricing, new user onboarding, and so much more.
Also, we may not have 100% buy-in by our entire organization, most are all-in and the hold-outs are getting closer. Just need that final proof to cross the finish line.
I plan to deliver that soon.