Throughout the month, we share digital marketing tips on social media. In case you miss these posts, the helpful hints are right here at your fingertips.
Moz Gives Guidance On Google My Business Categories
September 10, 2020
A Google My Business listing is one of the most important things you can do for local SEO. Much of the Google My Business's "Info" area is easy to fill out and self-explanatory. When it comes to Categories, I feel like I'm a toddler trying to put a square block in a triangle hole. Thank goodness for people who scrape Google and give us the Category cheat codes to optimize a Google My Business listing.
FAQs About How Site Content Affects SEO
September 14, 2020
Google's Martin Splitt discusses answers to the most common SEO questions about updating older page content, duplicate content, and more!
Google Pulls YouTube Transcripts into Feature Snippets
September 10, 2020
Videos generate some of the most relevant, engaging content for target audiences. But you lose out on the SEO benefits if you don't explicitly expose transcripts. Now, implementing transcripts is even more important, as Google is pulling content from video transcripts into their Featured Snippets on SERPs.
Thanks to Brian Freiesleben for this one!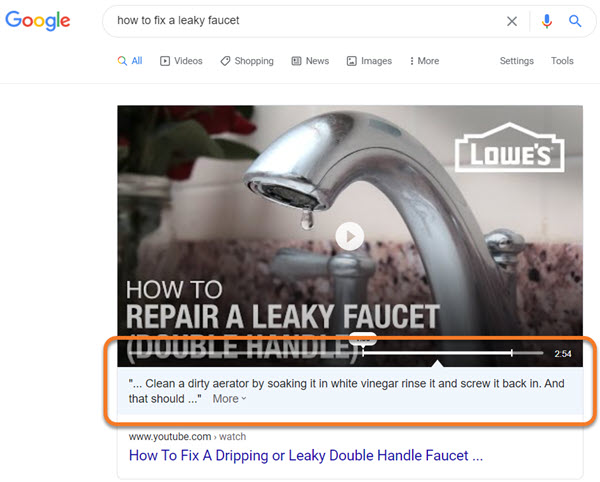 Factors in Building An (SEO) Agency
September 10, 2020
SEOmonitor.com published Part II of their trilogy "How Would An SEO Agency Be Built Today?". While we're not an agency, we're committed to helping agencies like yours so when I saw the headline, my interest was piqued. The part that resonated the most? "What can the company NOT do so it can focus on key activities?" This is applicable for any agency! What's more, web hosting is included.
Not having to worry about website hosting, downtime, and all the other headaches is where Marketpath CMS excels.
Pt 2 of How Would An SEO Agency Be Built Today?
Read Fully Managed vs Self-Hosted Websites