Coming in late Q2 2020...
Imagine a world where you can manage code repositories for hundreds of websites from one location. Whether you manage full sties or small components and libraries, the Marketpath CMS Package Manager will provide the capability for you to push bug fixes and feature updates with ease.
As a package owner, you will be able to publish your package to a public repository, keep it private, and share it with other accounts and agencies. Your packages can include entire site templates or smaller reusable libraries and modules, such as image galleries, calendars, forms, and other widgets.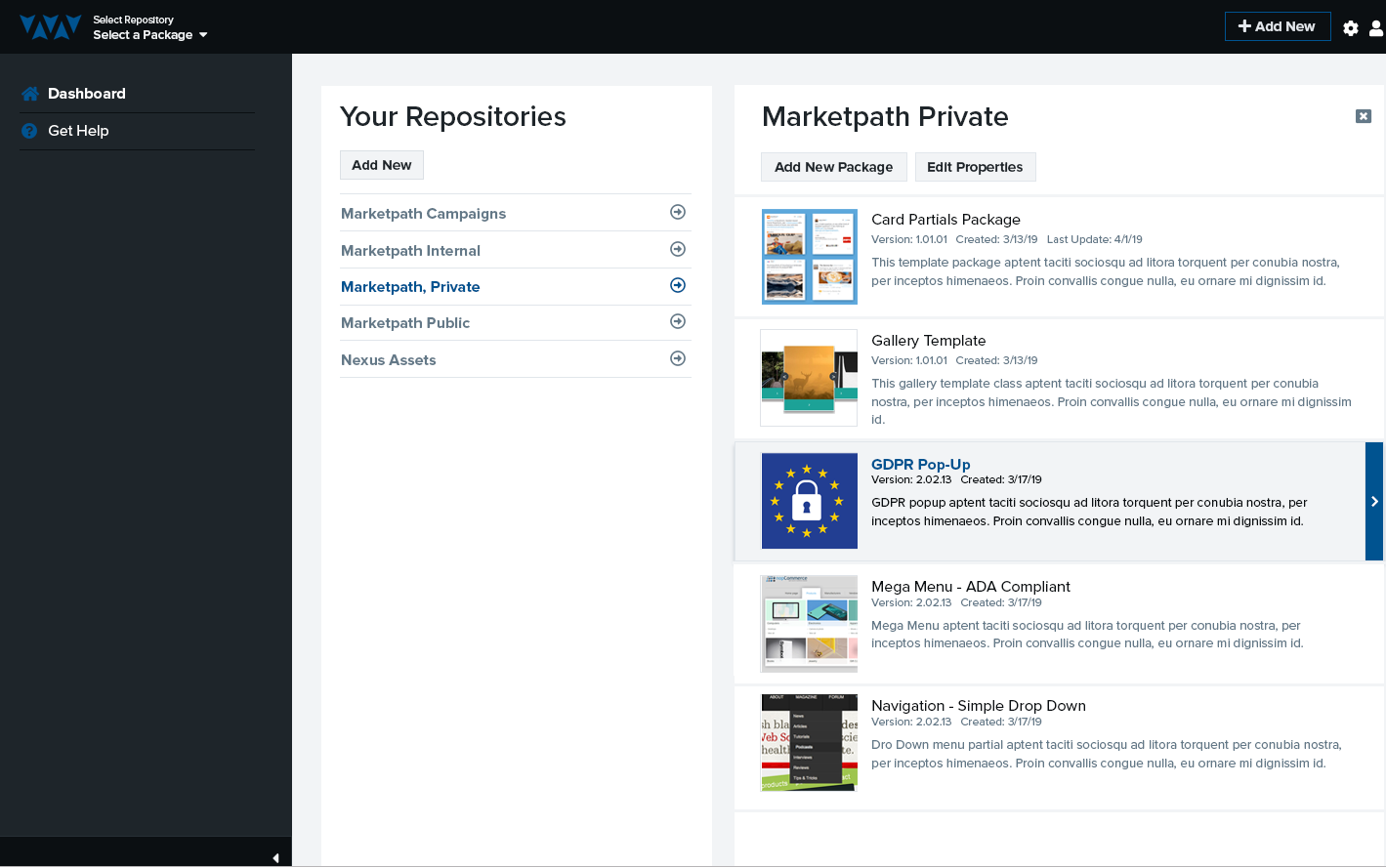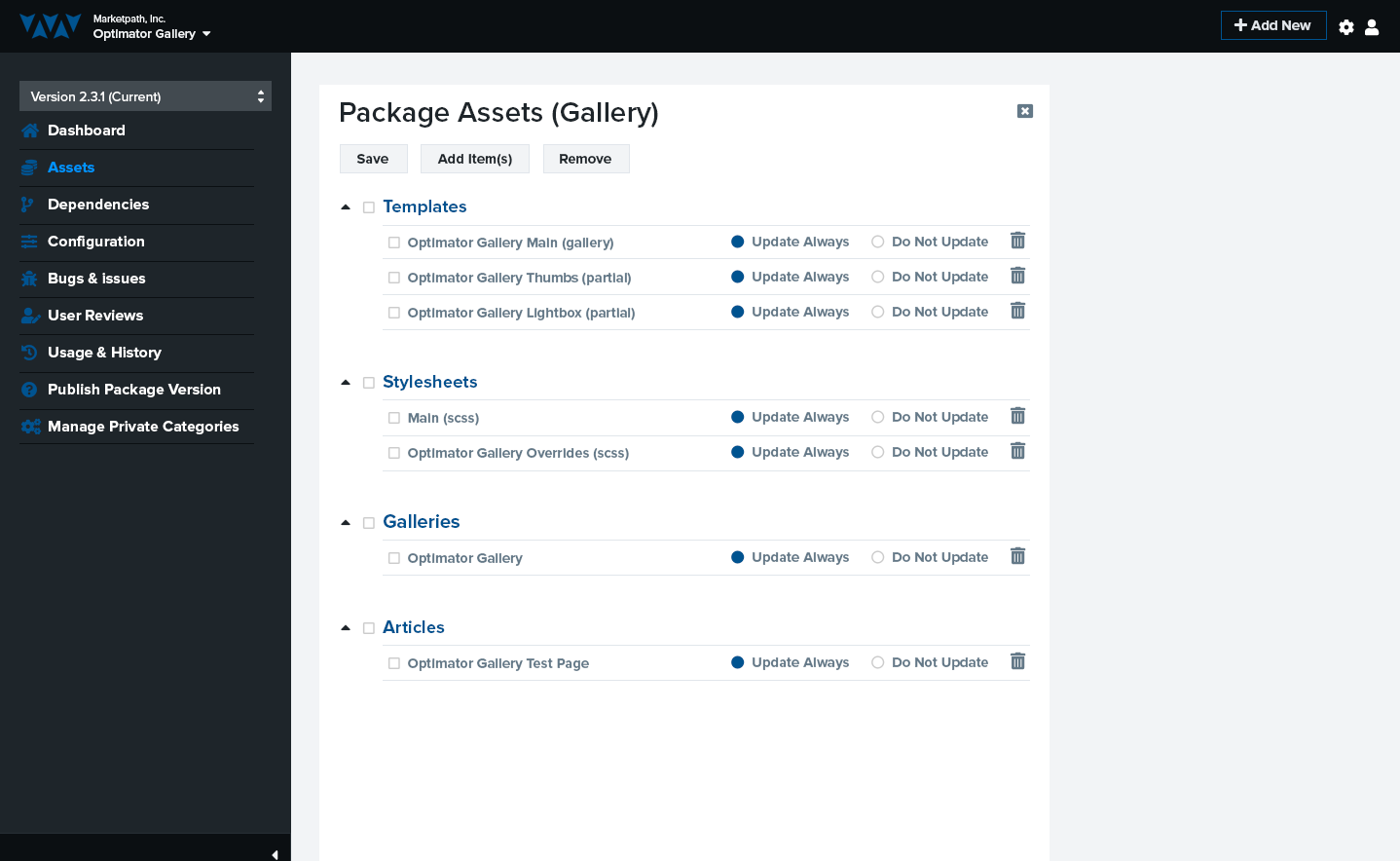 Here are some more exciting features of the package manager:
Create one or more public or private package repositories
Automatically install dependencies when installing new packages
Packages can be set to update automatically, be updated manually upon notification, or no update
Package update method for each asset can be set as:

Install Only - the asset is added only once during install and not updated in subsequent package versions
Update - the asset will be updated with each new package version
Trashed - remove the asset from prior installs/updates

Package installations and updates can prompt the user to map package fields to local site assets. This is similar to setting up config values
Packages can be rolled back to prior versions
The primary goal of the Package Manager is to promote code reusability so you can build sites faster with greater stability and reliability.