Blog Software
Blog Software
Posted by
As the end of 2016 approaches, we're looking back at some of our most memorable, interesting, and useful blog posts related to web design and development, SEO, social and content marketing. The following is a list of our top 11 most popular articles of the past year from our Digital Marketing Insights blog.
Posted by
Debating whether blogging makes sense for your business? Read the stats. Many show why blogging is one of the most effective content marketing strategies in use today.
Posted by
Kids are going back to school and family vacations (or "trips" as  my wife refers to them) are coming to an end. Maybe the content ideas have flowed freely for you this summer, but like many, I seem to step away from the mode of being a creative writer for my day job. It's not until the school year calendar kicks in that I tend to get back on track. And that's when the writer's block really begins to kick in.
Posted by
Small business owners may find themselves unsure where to focus their online marketing resources. Email endeavors, newsletters, and the plethora of social media options (Facebook, Twitter, LinkedIn, Google+, Pinterest and so on) – the number of channels can be overwhelming. And finding the time to dedicate enough resources to those efforts adds another layer to the puzzle. That's why the simplicity of business blogging – the not-so-secret weapon of a small business – is so appealing.
Blogging may seem unsexy compared to some options, but it works. Here's how:
Blogging creates credibility – Potential customers are looking for expertise. Blogging offers an easy way to convey your stature as a key thought leader in your industry. And those customers are likely to tell their cohorts about their new source of expertise.
Blogging gives your company a voice – As an extension of building the perception of expertise, blogging enables you to position your organization. It also provides a channel to talk about services or products your company offers, the latest industry news, and upcoming events.
Blogging allows you to begin conversations with potential customers – Marketers are always looking for ways to speed up the sales cycle. A blog gets that relationship started by increasing online activity. Companies that blog generate 55 percent more website visitors, 97 percent more inbound links, and 434 percent more indexed pages. In addition, 7 of 10 businesses believe blogging has led to an improvement in their lead generation success.
Blogging on a consistent schedule builds a library of content to share across other social networks – Your social media audience is looking for valuable content. By pushing blog posts through these channels, you're pulling people back to your company site and encouraging your network to share your blog posts with their extended networks as well.
Blogging improves search rankings (SEO) – The more you blog, the more often Google will recognize the value of your content in its overall algorithms. As long as the content is of high quality, your ranking will improve.
Blogging is here to stay. More than one-third of companies now use blogs for marketing purposes, and those companies that do blog receive 55 percent more website traffic than companies that don't. More traffic leads to more opportunities for sales. For the small business owner, ignoring the value of blogging as a marketing tool is a poor business decision.
Does your company need assistance creating a blog and putting together a content marketing strategy? If you are planning an upcoming web design or website development project, don't forget to include a business blog. Marketpath can help get you started. Contact us at our Indianapolis office today!
Posted by
Business needs vary enormously from one organization to the next. So, naturally, continual improvement to processes and techniques to effectively run the business is a must. Business owners always have to step out of the normal day to day to evaluate whether or not we're being effective, how we can improve inefficiencies and how we can plan for the future.
Because competition comes so strong and swift, we are in an age of process perfection. That is, we must understand our processes and constantly mine them for improvements. In many ways, we need to be like McDonald's where every small step has a predetermined sequence. This doesn't mean we'll abandon creativity and personality. With all their systems, McDonald's can be an amazingly creative force (e.g. Monopoly, kid's meals, play places). It's a common misunderstanding that boundaries limit creativity, but the contrary is really true (see "Creative Constraint: Why Tighter Boundaries Propel Greater Results"). Instead, we need to impose boundaries by tightening processes. One way to do this and track results effectively is with specialized software.
This isn't an easy task and choosing the right software to help you grow and adapt is crucial. The question often becomes "should I build a custom app that fits my needs exactly, or can I adopt off-the-shelf software to get close enough?"
Sometimes, this is an easy decision. Accounting software is used by just about every business, so there are an enormous number of flavors to choose from - Quickbooks, Microsoft Dynamics, MAS90, etc. Building custom software for your accounting needs usually doesn't make sense. The biggest issue arises when the business need is not a commodity, such as, a recycling company that needs to monitor pickups, drop-offs, sorting, and selling. Or a school district that wants to monitor facility usage and automatically adjust the HVAC system and unlock doors.
But, even with non-commoditized needs, someone out there probably has fulfilled the need and built an off-the-shelf solution that you might be able to use. So, the decision ultimately becomes how good is the fit or can you do it better with a bigger bottom-line impact by building a custom application?
Here are some pros and cons of both.
Off-the-Shelf Software
PROS:
Lower up-front cost
Contains many features, often more than you need
Support is often included or can be added with a maintenance contract
Upgrades may be provided for free or at reduced cost
If it's software-as-a-service (SaaS) there is no hardware or software to install
CONS:
Slow to adapt or change to industry needs
Your feature request may get ignored if it doesn't benefit the larger customer base
May require you to change your process to fit the software
Higher customization fees (proprietary software vendors often charge ridiculous hourly fees unless they provide an open API)
Custom Software
PROS:
You can start with the minimum necessary requirements and add on later
Can be tailored to your exact business needs and processes
Changes can be made quickly
CONS:
Very high initial cost
All changes and feature requests will be billable
May incur additional costs ramping up new developers
Ultimately, you'll need to decide if you can use out-of-the-box software and fit a square peg into a round hole without too much pain or if you should build around the processes and systems you've worked so hard to develop. I suppose you could also do nothing and stick to the old way you do things but what's the fun in that?
I was once told by a business veteran that if there is a software solution that is good enough, then why incur the expense for custom development? I guess the answer depends on how fanatical you are about your business systems and how effective you believe yours to be over theirs.
Posted by
So, you've taken the plunge and launched a corporate blog. Congratulations! All of the people that have been telling you for years that it's a must finally won out, right? Now, the hard part is here…making it actually worthwhile. If you just said "Wait, what?" I don't blame you. Nobody told you that it was going to be difficult and time consuming. Nobody told you that it's not just as easy as throwing up a random thought here and there. So, if that was your strategy, think again. Here are 5 common mistakes businesses often make with their blogs, and some tips on how to improve them.
Lack of Updates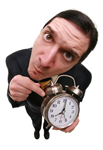 First things first, if you have a blog, you have to update it. No exceptions. No taking weeks at a time off (hi pot, we're kettle). Consistency is key here, not only for readers, but for search engines as well. Nothing can kill a little momentum like an extended gap of silence.
Tip – Combat this by creating a lot of content at once and scheduling that content to be released on a set schedule. Shoot for 2 blog posts a week starting out. Sit down at the beginning of each month and map out 8 blog topics, content associated with those, and which images are needed. This may be a full day's work, but it's crucial for consistency.
Lack of Original Content
Corporate blogs aren't meant for just PR and news items. Sure, adding some of those types of posts in from time to time can be beneficial to your branding strategy, but news and PR should not dominate your blog. The truly valuable content comes from thought-leadership, interesting conversation, and new ideas. Try to avoid reliance on the PR type of article, as that content is better used elsewhere.
Tip – Your corporate blog is your chance to showcase your expertise and explore interesting topics. Utilize sales and marketing collateral, find and explain industry trends, or showcase case studies. As a general rule, one case study can often times be broken down into multiple blog posts. Focus on one specific topic per post and create a series.
Lack of Promotion
Your blog is part of your website (hopefully), but it doesn't mean that it will gain any traction without some amount of promotion. Why spend all of the time creating this great, original content if you're just going to publish and forget about it? These posts need promoted if they are going to get any value whatsoever.
Tip – Social media is a great way to promote content and gain new readers. Focus on popular topics (hash tags on twitter) and be sure to promote the post via a simple tweet. Look for opportunities to guest post on other blogs and be sure to reciprocate as well. Growing your following on social media can have a tremendous impact on your blogging.
What are some other pitfalls for corporate blogs and how do you avoid them? Sound off in the comments below!
Posted by
Writers block? Perhaps this can help you find an easy topic for your next blog post. Six topics that might provide a jackhammer to get through the blockage.
1) What does your organization do best?
Every one has a core competency and strength. What is yours? Why are you the best at it? Avoid being overly blatant, though. Instead provide some examples of why you are the best and let your audience come this conclusion by themselves. Don't tell them. That just gets annoying. It might be fine for a rush hour radio commercial but not in a blog where people have purposefully visited because they want to learn more.
2) Write a mini case study about a recently successful project
​Surely you have recent projects or customer experiences that lead to a very successful project completion, order fulfillment, or successful fund raising. Whatever it is that makes your constituents happy can provide for a nice mini case study highlighting how it worked, who was involved, what went right, and why the customer had a permanent grin for the day or week.
3) Write about something that went wrong
​We all make mistakes and collectively, as an organization of people, we make mistakes. Tell your audience about one of those, how it happened, and what you did to fix it that potentially made that customer a lifelong customer. I would avoid telling the story about when you burned down the customer's house and enrolled them in the Jelly of the Month club to make up. It's probably best to keep the mistake a little lighter than that.
4) Highlight one aspect of your service
Pick one part of your service process and explain why it is important to the process as a whole. Even if you're in retail you have a service process. An example might be the process you use to stock shelves. What makes it complex? How does it change? Who performs the work? Or, if you are a strict service business, discuss how one small piece is critical and becomes the building block for the rest.
5) Write about an employee that has been a big contributor and made a difference
​Businesses and not-for-profits are full of people and these people are the difference between success and failure. Spend a little time to gloat over one of them. Why do they have an impact? How have they helped? Are they part of a bigger team that cumulatively and frequently performs outstanding work? This not only makes the face of your business more personable and human, it can also be a mini morale booster.
6) Write about your organization's history
​Perhaps you have an about us page that covers this but those are usually the mundane, boring textbook style histories that are better used for a sleeping agent. Your story probably has more drama and emotion in it. You can talk about how you almost went bankrupt because you overstocked widgets and the widget industry bottomed out immediately afterward. Or maybe there was one particular client that made all the difference in your early success. How did you or the founder get the idea to start the business or organization? How many people worked there after one year? Two? Three? Ten? Tell a story, not an uninteresting, emotionless narrative.
There you go - six easy topics to write about. If you haven't noticed, I keep mentioning to be real. Don't skip the juicy details because you think it might scare customers away - except the really flagrant events like burning a house down. Add some flavor to your stories and explain how you've become a better company because of them. That might just be interesting enough to read!
Posted by
If you keep up a blog then you are probably well acquainted with comment spam. This is an inevitable fact of life if you allow comments on your blog (which you should in most cases). At Marketpath, we reached a point with our blogging platform where we were receiving a great deal of comment spam for our own blogs and many of our customers' blogs. Here's an example:

Notice how well-written this comment is? Notice its perfect grammar and its amazingly descriptive word choices? That's sarcasm, of course.
The good news is that if you are using Marketpath CMS, you don't have to worry about this type of comment rearing its ugly head on your blog. Every comment must be reviewed and approved before others can see it and it's very easy to do so. You'll receive a notification about the comment and can quickly jump into CMS to approve it.
Most other CMS platforms provide some sort of comment moderation as well and may even run comments through an detection engine to determine how likely they are spam. The best tool for this, however, is using good ol' fashioned eyeballs. Not everyone who comments writes well so you'll want to be careful not to ignore legitimate comments.
Why do people spam your blog? The biggest reason is that they are trying to improve their own website's search engine position by creating backlinks to their site. They will embed keywords and utilize the URL field to create the link.
Marketpath helps eliminate spam not only by requiring approval of comments but also by using a REL="NOFOLLOW" tag in the links. This tag tells search engines to ignore the link and alerts most spammers (those with a decent understanding of SEO) to avoid it because they know they won't get any credit for the link. Marketpath also strips HTML tags from the actual comment. If a spammer tries to embed a link into the comment, it will be stripped and removed completely. And the final tactic we employ is requiring visitors to enter a number verification (captcha) so automated spamming systems won't get through.
All in all, comment spam is a fact of life and will continue to be for quite some time. Simple measures, like I discussed above, whether you're using Marketpath CMS or some other evil CMS platform, should be a standard part of the technology to keep these comments from ever seeing the light of day.
Here are a couple more posts about comment spam that may interest you:
Hard facts about comment spam (Google Webmaster Central Blog)
Spam in blogs (Wikipedia)

Posted by
Since the idea of Software-as-a-Service (SaaS) has been around for quite a few years, the benefits have become pretty well known. The SaaS proponents stand behind the lower cost of entry, the speed of implementation and availability of the software (not installed). I wanted to dig a little deeper and take a look at some of the lesser known benefits of the Software-as-a-Service model.
No IT Staff Necessary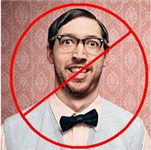 Many small to medium sized business don't have internal IT staff, which makes them a perfect candidate for SaaS adoption. In the world of web content management systems, an often-used alternative to SaaS is the Open Source platform (Joomla, Drupal, Wordpress ,etc). While these programs have their place in the market, they are often written for "geeks" by "geeks". We have helped numerous companies and organizations migrate away from these platforms after they have become frustrated with their supposedly "easy-to-use" open source system. Without internal IT staff, simplicity should become a major factor in the decision making process.
Frees Up IT Staff Time
If you do have the luxury of having an in-house IT staff, they are probably strapped for time and bogged down with multiple duties. Off-loading some of the workload of maintaining a web hosting server and a website is a quick, and usually cost-effective way, to make your IT staff more effective. Utilizing an easy-to-use, SaaS content management system allows your marketing staff to take control of the most powerful marketing tool at your disposal, your website. Keeping your IT staff out of your marketing efforts is essential to your online success.
Eliminates Frustrating Maintenance
SaaS products can be quickly and easily patched and upgraded by the company responsible for the software, eliminating time-consuming maintenance for the customer. Because SaaS products are built around one central core, applying a patch to it remedies any problems that may be occurring for all of the users. There is no need to worry about software versioning, expensive updates, or in-house hardware problems.
Less Learning Curve (Typically)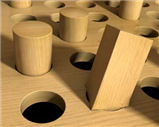 Because SaaS products are web-based, users typically latch onto them faster than installed software. We all use the Internet every day, whether it be for browsing, shopping, or connecting with people, we have all become accustomed to web-based interfaces. SaaS products piggy-back off this familiar look and feel, making the learning curve much less intimidating.
Never Out of Date
Subscribing to a Software-as-a-Service platform grants you a free pass to each and every update that is released for the software. You can rest assured that you are getting the latest technology each and every time that you log onto the system. This allows you to focus on completing your tasks, not wondering if the system will work.
Which SaaS products do you utilize? What are some of the pros (or cons) that you see in the service offering?
Posted by
For small-to-medium sized B2B companies without dedicated marketing departments, content creation can be a daunting task. You've been hearing that content is king for years when it comes to search engine optimization, but you just can't quite put together a process for creating engaging content. You may feel like your product or service is self-explanatory enough and doesn't need to be discussed. You may feel that your product or service isn't sexy enough to have a blog post written about it. Whatever the reason (or excuse), content creation just isn't being done…which is hurting your bottom line. Here are a few easy-to-follow steps that we use at Marketpath to help add to our blog: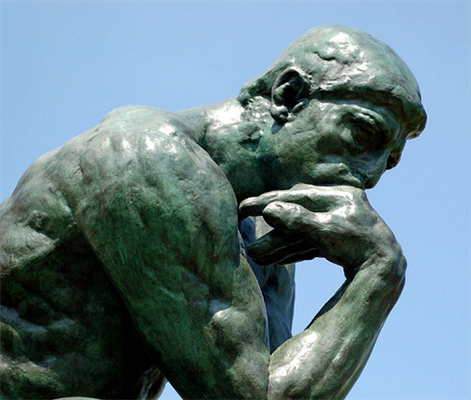 Look Familiar to your Current Process?
Step 1: Commit to a content creation schedule
Without a schedule, the blog becomes a backseat passenger again to everything else that your day-to-day requires. Start small – 1 blog post a week for the first 6 weeks and stick to it. Block out time on your calendar for it. Commit to it. Once you have proven to yourself that you're capable of putting together a blog post, it will become easier…I promise.
Step 2: Utilize questions from sales meetings as blog post topics
Here is a little secret – if your prospective client has asked you a question in a sales meeting, there is a good chance that he/she has also Googled that same question. What if you had written a blog that addressed that concern or topic and that customer finds your site? You're one step closer to a sale. There is no secret that people a searching for answers to their questions long before they are ever picking up the phone to find a solution provider – they may not even know your company exists to solve their problem. Sales questions always make great blog topics.
Step 3: Write your ideas down as they happen
What a novel idea, right? But how many times have you had a great idea (for anything, not just a blog post), but don't record it somehow…pen, paper, voice recording on your iPhone, email, etc? Once blogging becomes a part of your weekly schedule (because you're sticking to Step 1, right?), blog topics will begin to pop in your head at random times during the day. You can never predict when this will happen…Todd Henry, author of The Accidental Creative, has a great perspective on the idea that you can't force yourself to come up with ideas…it just doesn't work that way…So when it happens, write it down.
Now, these three steps won't necessarily make you the next best-selling author, or a top 50 blogger, but they will help you get started into the world of content creation. Keep in mind that each post should be engaging, and provide value to the reader. If you're struggling with this sort of thing, it might be time to reach out to a professional new media agency for some help.
Posted by
As a Software-as-a-Service website content management system (CMS) provider, we have to be cautious of trying to be everything to everyone. The fact is that no CMS is the perfect fit for every website. We have our niche, WordPress has its niche, and there can even be a place for Microsoft's SharePoint (if you have the budget and technical staff, of course).
We have realized that there is a point at which sites grow out of the WordPress niche and graduate into our niche. We have been pretty successful migrating these sites into our content management system, training users on how to use our CMS, and then supporting them along the way at no extra cost. This seems to be a perfect fit for small-to-medium sized businesses across the country that need a little more than WordPress can offer. We are more than happy to play in this space, and our customers seem happy to have found us.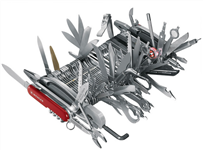 And while we are continually adding features to Marketpath CMS, either because of new trends on the Internet, new technologies, or customer requests, we realize that, at some point, our customers may grow out of our system – and this is a good thing. It means that our software probably played a small part in their successful growth, and we're happy to have been a part of it.
This lesson can most likely be applied to more than just our business. Have you ever had the problem of trying to add too many features/services/products to meet the demands of a potentially large account instead of sticking to what has made you successful? Remember, jack of all trades, master of none - right?
Posted by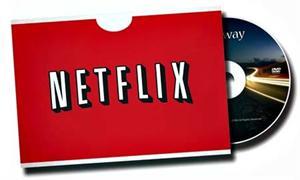 If you haven't followed the Netflix debacle, here's a quick overview:
In July, Netflix announced it was raising prices on accounts that have both streaming and DVD rentals from $9.99 to $15.98. This actually reflected separate pricing for each service ($7.99 each). Customers were outraged.

Netflix almost instantly lost hundreds of thousands of subscribers and was expected to lose a million total - mostly from the DVD-only side. By mid-September, the Netflix stock price was down 20%.

Immediately following the stock sell-off and mass cancelation spree, CEO Reed Hastings sent a letter to all subscribers explaining the reasoning behind the split. The company would be split into two entities, one for streaming (Netflix) and one for DVD's (Qwikster). That quelled some anger but others persisted.

Today, amidst the continuing outcries, CEO Hastings announced that there would be no split and the Qwikster initiative would be killed off.
Now how's that for customer complaints turning the tides? Even ten years ago if a company made a major change like this you would have to assemble a small army of protestors and march on their headquarters to get a company to reverse course. Not anymore.
With Facebook, Twitter, blog comments, customer forums, and other social channels you can instantly create an army of a million or more who share your viewpoint. Protesting consumer brands can be incredibly viral. And Netflix' price increase and service changes are no exception.
Here are a few lessons to take away from Netflix' errors:
Test, test, and test again. If you are a public company with a market cap of 5.8 billion dollars, test the Qwikster concept on a small segment of your subscribers. Keep it private and see how many from that group cancel their account as a result. It's insane to think that you would split your company with little input from your customer community. Granted, you're raising prices and that won't go over well anytime. But you never mentioned the split at the time so there was no correlation to the 60% price increase.

Don't raise prices 60%. I used Netflix before they offered the streaming service and hung it up after I realized that I could only rent two movies every 8-9 days. That's three days in the mail, 2-3 days at my house, and another 3 days back to Netflix in the mail. Do the math and you can only get 4-6 movies a month.

About this time, Blockbuster offered their unlimited DVD rental plan for around $15 per month (2 or 3 DVD's out at a time). I could actually rent movies, watch them, and pick up new movies on my way home. I cut out six days between each change-up. Then they raised prices on this service to $24.99 per month. I dropped out. $15 of entertainment per month was worth it. A 60% increase to $25 was not. Perhaps Netflix should have read their business history books before they made the same change.

Honest Communication. ​Netflix has been stuck in a reactive course of action since July. This would have been much simpler if they were more open and honest about their price increase and stagger the plan. Perhaps something like this:

"Dear Netflix friend, we are working hard to provide you high quality entertainment at a competitive rate. While our costs have risen over the last several years we've kept your fees unchanged. I sincerely wish that we could continue these rates but for us to continue providing great service and great entertainment, we must raise prices to cover our increased costs. We won't do it all at once. Instead we'll make those increases over the next six months to a year and here's what they will look like....."

See the truthful, planned nature in the response? It's proactive and addresses the issues honestly and straightforward. There will still be repercussions but you will have an informed customer base behind you. Those that love the service might even stick up for you.
With the new power of social media channels, and the potential of major influencers to raise a fuss more quickly than ever, I don't see why any company with an informed customer base would make major changes to their services without testing the waters first. The mass fury of Netflix customers could have been avoided if they had an approach that was less of a "screw them, they'll deal with it" approach and more of a "hey, we need to make some changes and would like to hear your feedback first" approach. This is all goes back to the 2nd website marketing pillar, engagement. Talk with your customers through the most active channels and don't puke your plans all over them without expecting a backlash.
Customers are the new shareholders. Through social channels they can make your world an awful place to live if you don't provide a good return on their investment.
Posted by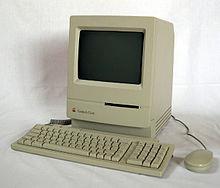 As a high school junior in 1985, my family purchased our first computer, a Macintosh. Little did I know at that time that twenty-six years later, I'd be writing a blog (heck the word didn't exist yet) about the Mac and the founder of the company that introduced it, Apple. Since that time, Steve Jobs personally has had a hand in revolutionizing the world of technology as well as at least five different industries:
phone – iPhone (2007)
music – iPod (2001)
retail – iTunes Store (2001), Apple's App Store (2008)
motion pictures – Pixar (1979, purchased by Steve Jobs in 1986)
Steve Jobs was a visionary and one of America's true innovators. And whether or not you feel he should be mentioned in the same class as Thomas Edison or alongside great American entrepreneurs like Henry Ford, Andrew Carnegie, or Walt Disney, it is clear he had a huge impact on our culture and our world. I know he had a significant impact on my life.
In the past decade or so, my own family has grown up on Apple products that have been favorites on Christmas morning. But it is still fun to think back to my first Apple purchase. I don't remember a lot about that first product, but I do remember using that Mac to create fake IDs with my brothers and our friends. We were shocked by how easy it was. Thanks Steve.
In Tribute to Steve Jobs:
"Your time is limited, so don't waste it living someone else's life. Don't be trapped by dogma — which is living with the results of other people's thinking. Don't let the noise of others' opinions drown out your own inner voice. And most important, have the courage to follow your heart and intuition. They somehow already know what you truly want to become."
- Steve Jobs, 2005 Stanford Commencement
The Crazy One – Steve Job's Tribute (1 minute)
Posted by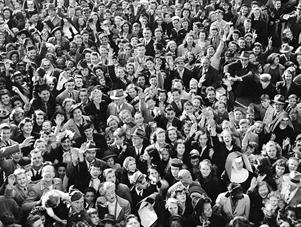 I'm sure this topic is going to rattle the cages of some self-proclaimed social media gurus, or social media ninjas (as some call themselves). There was a time, just a couple years ago, when many of these social media consultants proclaimed that traditional marketing and advertising was dead and that social media was the new way to reach your target audience. They were wrong.
We've had several years to gain insight into the power of social media and the best way to use it. What we've learned is that it isn't about customer acquisition. It's more about connecting with and supporting your existing customer base.
We are in a world where big corporations can take on a more human role by distributing connections to customers throughout their company and not leaving this job to just the marketing department, or just customer support. If you've never read Jay Baer's blog Convince and Convert, you should. One of his most recent posts is about using social channels for engagement and not blasting out more spam that will simply be ignored.
If you're using Twitter, Facebook, and Google+ to only blast out deals and promotions, then you're blowing it. But if you're using these social channels to connect and interact with your customer community in a way that engages them as more than a customer then you are working the right angle. I'm not going to get into what you should be posting about but just keep in mind that your promotions and deals are ok as long as they aren't the bulk of your conversation. One quick way to get ignored or dropped is to come across as always trying to get the next sale.
Perhaps you're thinking, "But ACME Corporation (fill in the company name) gained 43 new customers with a social media campaign last summer!" ok, I doubt it, but let's say this was true. Just because your son has a swoopy haircut doesn't mean he's going to be the next Justin Bieber. Chances of that are next to nothing. And the chances of your company successfully acquiring a whole swath of new customers from your social media efforts is also as abysmal. Can it happen? Sure! But probably not in the way you hope.
Social media, more and more, is recognized as a powerful way to connect with your customers in ways never before possible. Use it as a way to engage people who already know and trust you and you'll get a whole lot more bang for your buck.