Website Development
Posted by
If you're not using a responsive framework to develop websites you should seriously consider changing course this year. Using a pre-built framework can save you time, help you avoid errors, and lead to a more thorough and better developed site. Here are three that we really like.
Posted by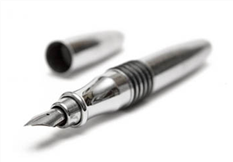 Every website project that Marketpath does follows the same process. There is a hefty discovery portion of the project where we'll discover everything from target audience & goals for the site, to design elements that will be utilized. One question we always ask is about actual content on the site. Who is going to write it? What are you targeting? Are you a good writer?

Unfortunately, the content creation portion of a project is usually the portion of the projects that drag out the longest. There are usually three different approaches to it (listed here from worst approach to the best):
Migrating old content to the new site
This is, by far, the worst approach that any company or organization can take. Your old content was boring and doesn't convert well (if it did, you wouldn't be reworking your site). Why would you want to mess up a fresh new site with stale content? The reason this approach gets used so often, however, is that it's the easy way out. It doesn't take any additional work, and therefore doesn't cost any additional money. However, not investing the time (or budget) into new content is just assuring your organization that the money spent on a new design was wasted.
Writing Content Internally
This approach, while better than just migrating the old stuff over to the new site, still leaves a lot to be desired. Unless you have copywriters on staff, it is difficult for anyone within an organization to take a step back and write from a fresh vantage point. Ultimately, you're going to just polish up the old, stale content, utilizing the same boring, non-converting words and phrases. Being entrenched in the day-to-day operations of a business can leave the mind at a loss when trying to create compelling content.
Outsourcing to a Professional
Ah, yes…we have a winner. Within any new website budget, there should be a line item for content writing. Depending on which firm you choose to work with, they may offer this service, so be sure to discuss it. If the firm doesn't offer a copywriting service, ask who they would recommend. There are plenty of good writers (and companies) out there that make a living generating new content for companies. Having a fresh take can prove to be an invaluable asset. Another tip if you choose to outsource – think beyond your website. Many of these writers will offer packages that can give you white papers, case studies, blog posts, and a myriad of different types of content. Explore all your options.
The main takeaway: Content shouldn't be an afterthought. It is just as, if not more, important as a new design, new functionality, or a new brand. Take that into consideration and you'll have a much better chance at seeing a return on your investment.
Posted by
We met with a prospective client last week to discuss their upcoming website redesign & development project. This prospect is your typical small business where the owners make all of the decisions without much input from the rest of the staff. There isn't a dedicated marketing department, nor is there a "techie" on staff. If you're a small business owner, this situation may sound familiar…and you can vouch that it's not easy.
Any vendor selection process is an exercise in analytical skills. The two owners that we met with aren't website guys. This whole process is new to them, and while they know they need a new site, they don't exactly know how to go about getting the best bang for their buck.
After talking with them about the project, we discovered that we were one of three companies proposing a solution. After a bit more digging, it became apparent that the three solutions being offered were drastically different in nature, and in price. The decision on which firm to use is going to be a difficult one, as I'm sure we have all outlined our value proposition, highlighted strong points, and helped educate the two owners. Here are the three solutions that are common in this situation: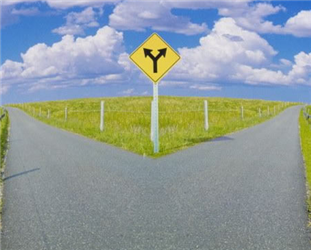 ​Different Paths to the Same End Goal
A Company like Marketpath
Marketpath designs and develops websites with our website content management system on the backend. We focus on enhancing the online brand, building an easy-to-navigate website, building an easy-to-update website, and creating the best "hub" possible for your marketing efforts. There are a lot of companies like us, some with their own CMS's and some that use open-source platforms like WordPress, but you can rest assured that these firms are the experts in useable website design and development. There will usually be an upfront cost and an ongoing monthly fee for hosting/support.
An SEO Company
This option is similar to the firms listed above, except their sole focus is on gaining an ongoing SEO client. A new website that is "finely tuned and internally optimized" is the first step in their service offering, as a lot of the smaller SEO firms will claim that they need to code the website to be successful in the long run. After the website is built, there will be an ongoing, monthly "SEO Maintenance" fee of a few thousand dollars a month. If you like this solution, make sure you know the red flags to look for when hiring an SEO company.
A Full-Service Marketing Agency
This third option is the other player at the table. These full-service firms are typically very large in nature and can bring a lot of value to the conversation. They care more about overall branding efforts than rankings - they try to tie online and offline campaigns together. They are out to build you the best message possible. While they can build you a great looking website, often times these firms aren't experts in the web. If you're not planning on using them for more services, it could be overkill to choose this option.
Our Advice
During the meeting, I tried to explain to the prospect that, a lot of times, these three types of firms can work together. If you're looking for a local presence (as these guys are), on-page SEO may be enough to gain the rankings you're looking for. If you build a highly-optimized website (as we do), and don't achieve the high rankings, then you can bring on an SEO firm to help boost the efforts after you establish a baseline. Automatically assuming you need to spend thousands a month on SEO is one heck of an assumption. Also, hiring the mother ship of marketing to build you a website if you're not planning on tying it all together with a major marketing campaign could result in a sub-par website. Full-service marketing firms aren't cheap, and they are looking for clients that take advantage of the entire offering.
It's important, as a small business owner, that you ask questions and understand why there are three different approaches to the same problem. Understand the product and service offerings and select the best option for your company.
Have you experienced this same problem? What was your solution? Sound off in the comments below.
Posted by
If you keep up a blog then you are probably well acquainted with comment spam. This is an inevitable fact of life if you allow comments on your blog (which you should in most cases). At Marketpath, we reached a point with our blogging platform where we were receiving a great deal of comment spam for our own blogs and many of our customers' blogs. Here's an example:

Notice how well-written this comment is? Notice its perfect grammar and its amazingly descriptive word choices? That's sarcasm, of course.
The good news is that if you are using Marketpath CMS, you don't have to worry about this type of comment rearing its ugly head on your blog. Every comment must be reviewed and approved before others can see it and it's very easy to do so. You'll receive a notification about the comment and can quickly jump into CMS to approve it.
Most other CMS platforms provide some sort of comment moderation as well and may even run comments through an detection engine to determine how likely they are spam. The best tool for this, however, is using good ol' fashioned eyeballs. Not everyone who comments writes well so you'll want to be careful not to ignore legitimate comments.
Why do people spam your blog? The biggest reason is that they are trying to improve their own website's search engine position by creating backlinks to their site. They will embed keywords and utilize the URL field to create the link.
Marketpath helps eliminate spam not only by requiring approval of comments but also by using a REL="NOFOLLOW" tag in the links. This tag tells search engines to ignore the link and alerts most spammers (those with a decent understanding of SEO) to avoid it because they know they won't get any credit for the link. Marketpath also strips HTML tags from the actual comment. If a spammer tries to embed a link into the comment, it will be stripped and removed completely. And the final tactic we employ is requiring visitors to enter a number verification (captcha) so automated spamming systems won't get through.
All in all, comment spam is a fact of life and will continue to be for quite some time. Simple measures, like I discussed above, whether you're using Marketpath CMS or some other evil CMS platform, should be a standard part of the technology to keep these comments from ever seeing the light of day.
Here are a couple more posts about comment spam that may interest you:
Hard facts about comment spam (Google Webmaster Central Blog)
Spam in blogs (Wikipedia)

Posted by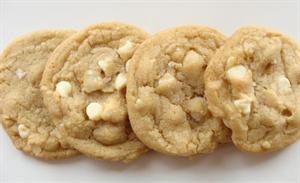 Most people probably don't know this but every time you visit a website a "cookie" is placed on your computer. Not the type of cookie shown in this picture (which is one of my favorites - white chocolate chip macadamia), but the type of cookie that helps website owners track information related to their visitors and improve the overall user experience.
Here's how they work
A cookie is simply a character string representing a key/value pair (e.g. "visitorID=23498EFDAB323"). These key/value pairs are sent back and forth between your browser and the website's server with every request.
Most cookies contain user preferences (i.e. language, local branch/store, layout, etc) as well as unique identifiers to track a visitor throughout the website.
Marketpath uses cookies frequently for tracking visitors, online customers and current orders, among other things. Upon my visit to marketpath.com the following visitor id cookie was added:
MPVisitorID=ed9f81ea-1d2d-451c-bc4f-f7352ed63ed9
MPVisitorID is the name of the cookie and the long ugly alpha-numeric string is the ID.
Cookies are safe
Since cookies are just bits of text they cannot be executed like a virus and are not considered to be a virus. But they can present other challenges by transmitting personal information in plain text if the connection is not encrypted.
As is our standard practice, we never store or transmit personal information via cookies. The id shown above is a unique identifier that contains no information outside our system. It is the same as your library giving you an account number of "1232154". Outside of the library's internal database "1232154" means nothing.
Most websites share the same practices because nobody wants to be cited for privacy issues. There are poor developers out there, though, that unknowingly choose to store personal information in cookies which can lead to those cookies being readable by others. Any plain text sent to and from your computer can be intercepted by anyone on the Internet with the tools and know-how.
But most browsers warn you if you are at risk of passing personal information, so you should pay attention to this and let website vendors know if you see these messages. Website developers don't often test for every possible combination of pages, products, and results which may lead to an occasional misidentification of security issues. As long as developers don't store personal information in cookies and only pass that information in secure page requests, you will be ok.
Cookies are also only limited to the domain of the request. If you browse to marketpath.com/home any cookies created or retrieved from that request are limited in scope to marketpath.com. We cannot ask for cookies stored from google.com because the browsers (at least the big dogs - IE, Chrome, Firefox, and Safari) will not allow it. If you're still using Mosaic then you're on your own!
Third-party cookies
Third party cookies are cookies created by outside domains, often ad services such as Google, Bing, or Yahoo, but used on your website. These cookies help the ad services recognize the ads you've seen and potentially personalize the ads displayed based on your browsing habits. These adhere to the same safety concerns as regular cookies but aren't controlled by the website including them.
More resources
​Here are several sites where you can learn more about cookies.
http://en.wikipedia.org/wiki/HTTP_cookie
http://www.microsoft.com/info/cookies.mspx
http://support.mozilla.com/en-US/kb/Cookies
http://www.allaboutcookies.org/
Although cookies are a fairly simple technology, you may have some questions about them. If so, please post your question(s) in the comment area below.
Financial Health FCU launches new website!
Financial Health FCU launched a new website to highlight their services and financial health tools.