Web Content Management
Posted by
Marketpath is honored to have Marketpath CMS, our easy to use website content management system, named as one of the industry's Top Content Management Platforms by Website Magazine. Last month, Website Magazine selected Marketpath CMS as one of their Top 50 Web Content Management Platforms (CMS), based on extensive evaluation criteria. 
Posted by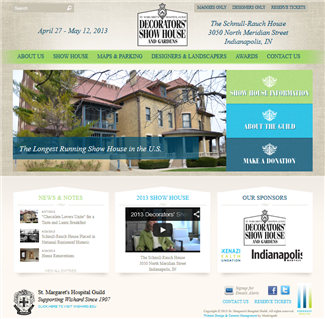 The St. Margaret's Hospital Guild, one of Indianapolis' most respected and longest running volunteer groups, recently launched a new website to promote their organization's good works and their annual Decorators' Show House and Gardens project.
2013 Show House (April 27-May 12)
Proceeds from the annual Show House, running April 27th - May 12th, benefit Wishard Health (Eskenazi Health) and a variety of their services and programs. And this year's house is extra special, featuring Indianapolis' historic Schnull-Rauch House, located at 3050 North Meridian Street in Indianapolis.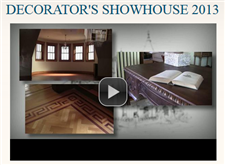 Visit the new St. Margaret's Guild and Decorators' Show website to learn more about this year's Show Home and to learn more about one of Indy's most successful not-for-profit organizations. The new site, designed and developed by Marketpath, includes beautiful photo and video galleries of the past and present show homes, a blog that hi-lights historical information about this years' Show House, as well information about Indy's best decorators and designers that work to restore many of Indianapolis' most beautiful homes. The site also features Marketpath CMS, an easy to use web content management system, so that the Guild's non-technical memebers will be able to easily update and keep the site fresh.
And last, but not least, you can order your Decorators' Show House tickets directly from the site. They're perfect for Mother's Day!
Posted by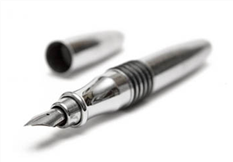 Every website project that Marketpath does follows the same process. There is a hefty discovery portion of the project where we'll discover everything from target audience & goals for the site, to design elements that will be utilized. One question we always ask is about actual content on the site. Who is going to write it? What are you targeting? Are you a good writer?

Unfortunately, the content creation portion of a project is usually the portion of the projects that drag out the longest. There are usually three different approaches to it (listed here from worst approach to the best):
Migrating old content to the new site
This is, by far, the worst approach that any company or organization can take. Your old content was boring and doesn't convert well (if it did, you wouldn't be reworking your site). Why would you want to mess up a fresh new site with stale content? The reason this approach gets used so often, however, is that it's the easy way out. It doesn't take any additional work, and therefore doesn't cost any additional money. However, not investing the time (or budget) into new content is just assuring your organization that the money spent on a new design was wasted.
Writing Content Internally
This approach, while better than just migrating the old stuff over to the new site, still leaves a lot to be desired. Unless you have copywriters on staff, it is difficult for anyone within an organization to take a step back and write from a fresh vantage point. Ultimately, you're going to just polish up the old, stale content, utilizing the same boring, non-converting words and phrases. Being entrenched in the day-to-day operations of a business can leave the mind at a loss when trying to create compelling content.
Outsourcing to a Professional
Ah, yes…we have a winner. Within any new website budget, there should be a line item for content writing. Depending on which firm you choose to work with, they may offer this service, so be sure to discuss it. If the firm doesn't offer a copywriting service, ask who they would recommend. There are plenty of good writers (and companies) out there that make a living generating new content for companies. Having a fresh take can prove to be an invaluable asset. Another tip if you choose to outsource – think beyond your website. Many of these writers will offer packages that can give you white papers, case studies, blog posts, and a myriad of different types of content. Explore all your options.
The main takeaway: Content shouldn't be an afterthought. It is just as, if not more, important as a new design, new functionality, or a new brand. Take that into consideration and you'll have a much better chance at seeing a return on your investment.
Posted by
We attended Blog Indiana 2012 last week and came away with a new viewpoint on the SEO industry. The two day conference was packed with speakers on various topics, but somehow, SEO always popped into their presentations. The highlight, for me, was Doug Karr giving a presentation titled "SEO is Dead" (full slides at the link). Even with the linkbait-like title, I was immediately intrigued with the topic.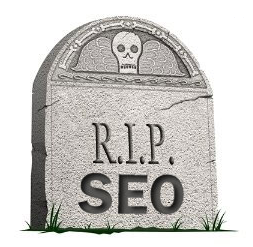 SEO, or the process of gaining higher rankings for search phrases, has been around for around for about 15 years. It has gone through hundreds of changes as search engines have come and gone, evolved, and gotten smarter. These changes always tweaked the algorithm in technical ways, but usually didn't make drastic changes to the landscape of the web. Well, in 2011 and 2012, Google has thrown the industry for a loop. It has taken the complex math and statistics out of the equation and replaced it with something more transparent. Keyword density, linking structure, link profiles, sculpting PageRank, and other statistic & math heavy topics are being discredited or even penalized. Instead of focusing on what search engines want, these new changes seem to be moving search in a more traditional direction on the web. SEO seems to be taking on characteristics of traditional marketing tactics. Content creation, spreading the word socially, and converting visitors to customers are tactics of the new SEO.
Doug presented a lot of data around these changes and they all pointed in the same direction. "SEO is not a math problem anymore, it's a human problem."
What does this mean for you? Well, if you're in charge of your SEO and you haven't embraced the changes that were rolled out in the SPYW, Panda and Penguin changes, you're already late to the party. If you've contracted with an SEO firm to gain rankings and they haven't talked about a content strategy, it's time to evaluate your partnership with them. It also means that if you're a good marketer, but never really understood the link-building stuff, you're in luck. Do what you do best – update your site, create content, and share it to your audience.
SEO isn't dead, but it has definitely evolved once again. This time, it has changed into something that more people are probably familiar with…good old, traditional marketing.
Posted by
I just finished up with a sales meeting and demo of our product. The potential customer knows they need help (which is a great first step), but even better, one thing was said that made me note they are ahead of the game when it comes to understanding why they need help (going beyond the usual "we need more traffic" statement). The company admitted they had no idea what their prospects called their products. Of course they use their industry lingo, but how many different terms could be used to describe their product, Judging by how many different synonyms he rattled off in a matter of seconds, I'd say quite a few.

You say Potato, I say spud, or tuberous crop, or...get it?
It's a problem that a lot of companies have…too much technical jargon. Too much industrial speak. So, how do you fix it? Here are a few tips:
Utilize the Google Keyword tool
This tool will allow you to type in what you think people are searching for and present you with a list of other ideas to consider. Don't get too hung up on the numerical values here, as this is Google's "data" that is being displayed. Their goal is to entice you to purchase these terms via Adwords, so just realize that higher numbers (global search volume and local search volume) are a good thing.
Ask Your Existing Customers
Your existing customer base can give you invaluable information as to what they call your products. Find out exactly what they refer to them as and begin to build your keyword lists from there. If you're in an industry that services many different verticals, make sure you survey someone from each specific niche…this will help tremendously.
Analytics Data
If your site is already equipped with Google Analytics, or some other platform, check out the "Keywords" section of how your visitors have found your site. Skip over any branded terms, and begin to dig a bit deeper. Find the terms that only sent 2, 3 or 10 visitors over the month. There is a good chance that these are appropriate terms, your site just might not be optimized for them quite yet.
Now that you have a bit better idea of how to find out what your customers call your product, now what? Well, it's time to build specific content around the new terms. It's up to you or your marketing department to decide whether these new phrases warrant static pages on your site, or if they are good blog fodder. Put that content management system to use and begin adding the revised content to your site.


Posted by
The holidays and the Super Bowl are over, so it's time to get back to our "How Easy is Marketpath CMS" series. This week, we'll demonstrate how easy it is to create a brand new web page using Marketpath CMS, our web content management system for small businesses.
Think about it. Marketpath lets you create any type of new page in minutes: new product pages, promotional offers, event pages, news, resources pages, project galleries, and more. Now days, online success is all about content marketing - and we'll let you easily create the content and calls-to-action your business needs to enhance customer engagement, increase credibility and create leads. In short- we'll make your website and online marketing easy.
Keep an eye out for our next installment to see how Marketpath lets you easily manage your website's on-page SEO.
Posted by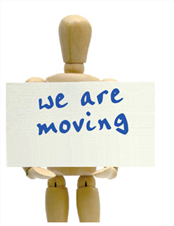 Are you starting to outgrown your current web content management system or blogging platform? Migrating your website or blog to a new content management system can be an intimidating task, depending on how much content your current site has. But no matter what the reason for the move (capability, cost, support, etc.), there are a few steps that you should ensure are handled carefully while performing the migration. First things first:
Get Your Content
Whether this means getting into a database and downloading all of the previous content or posts, or copying the content manually, don't shut the old site down until you have a copy of everything that you've done in the past.
Grab Your Old Sitemap
You may be building a website from scratch, so a lot of these pages might not be getting transferred to the new system. That's okay, this step will make sense, I promise.
Set up New Pages/Posts
Within the new content management system, build out your website like its being built from scratch. When naming pages, consider the SEO value of each page name (be descriptive, but to the point). Copy the old blog posts into the new system and take note of how the URL is generated. (www.URL.com/blog/blog-post-title)
Set Up Redirects
This is probably the most important, and often times painstaking piece of migrating to a new CMS. Each blog post from the old system should be set up as a redirect to the new URL. For instance, if your old blog created URLs like this: blog.URL.com/blog-post-title, but the new CMS creates them like this: www.URL.com/blog/blog-post-title, then you want to make sure you redirect the old URL to the new URL as to not lose any link value. URLs from the old site (you grabbed that old sitemap, right?) should be setup as redirects to new, corresponding pages on the new site.
Migrating systems can be a daunting task. Have a plan before moving forward with any content migration to make sure each detail is preserved, and a whole bunch of 404's aren't created in the process.
Posted by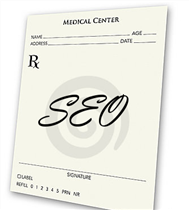 Search engine optimization, for many, can be an extremely daunting and intimidating task. Many of our own clients struggle with the very basics when we are building their sites, which is why we help them out in the beginning. In an effort to help SEO newbies and first-time website owners, I am prescribing the minimum effective dose for SEO. For anyone not familiar, the minimum effective dose can essentially be defined as the minimum amount of dosage or activity (i.e. change) needed to produce the desired effect. This term is often used in the world of exercise science or pharmacology, but I think that it applies to the world of search engine optimization as well. Here are three "easier-to-accomplish", but very important tasks that will help the foundations of SEO for any site.
Create an XML Sitemap
This is the easiest task that I can suggest. Simply put, a sitemap is a list of all the pages on your website that allows users and search engine robots alike to see the "map of your site". An XML sitemap is preferred by Google and actually allows you to assign importance for specific pages within your website. Here is a hint, the homepage should be a 1.0 (the most important). If you are utilizing an open-source content management system, you can probably find a widget that will create an XML sitemap for you…just beware of what you're installing (like any widget). Other content management systems, like Marketpath CMS, automatically create a sitemap for you, so chances are, you've already accomplished this step. Nice Work!
Optimizing the Homepage Title Tag
Arguably the most important piece of on-site architecture, other than great content to support it, your site's homepage title tag is your first chance to tell users, and Google, the topic of your website. Implementing your keyword strategy here should be priority number one. Do some keyword research and make sure that the first words in your homepage's title tag are the most important for your business, not your company's name. Also, don't exceed 65-69 characters (spaces included), as Google will begin to truncate the listing at this point. For more information on creating a great title tag, download our free SEO guidebook.
Content Creation
So you've just put in a bunch of hours designing and launching a website…congratulations! Now, it's time to get to work. You may be thinking "wait, what? The company that built our site promised us 1st page rankings!" Well, I hate to be the bearer of bad news, but it's probably not going to happen without a lot more work on your part (especially if you have a brand new domain). Why is this part of the minimum effective dose SEO prescription? Because this is one of the least technical SEO strategies that exists. While it's not necessarily easy to create good content, you are the expert in your business, so share some of that knowledge and post it via your blog. Commit to a content creation strategy and you'll begin to see the desired results.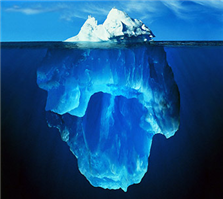 SEO is not easy, nor should it be. Search engines like Google are designed to keep out the lower quality sites and provide the best user experience for their customers. These three tips cover just the very tip of the ever-changing iceberg. If you have any other basic, or easy to accomplish SEO tasks, feel free to leave them in the comments section.

Posted by
This is our second post in our "How Easy is Marketpath CMS" series. Last week, our video showed you how simple it is to add SEO friendly images to your website using our easy CMS. This week we'll demonstrate how effortless it is to add a video to your website using our web content management system for small businesses.
The best way to enhance your organization's online marketing is to give your team a solution that makes
managing and marketing your website easy
. With Marketpath, you don't need technical experts adding unnecessary time and cost to your website updates. Instead, your marketing team will be able to proactively add content to
improve your site's SEO results
, enhance customer engagement, and increase leads.
Stayed tuned for our next installment to see how you can add an entire new page to your website in just minutes! Until then, Merry Christmas and Happy Hanukkah.

Posted by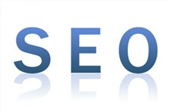 While this is a common feature of the majority of content management systems these days, if your current CMS doesn't allow you to modify certain on-page elements, it may be time to start shopping around. Each page within your site should be crafted and optimized with the overall goal of higher rankings and increased traffic in mind. Here are a few elements to check:
Title Tags
Title tags are probably the easiest, yet most important, element of any page to modify with most Content Management Systems. Each page within your site should have a well-crafted title tag that you (or your web developer) have written. Alternatively, in the case of larger sites, or e-commerce sites with lots of products, the content management system should be able to help generate very-friendly tags based upon the page or product name and the overall brand of the website.
Meta Descriptions
Meta descriptions help increase the click-through rate for search engine listings. Any given CMS should allow you to modify each page's meta description within your site. These are great places for a few quick sentences involving key phrases you're targeting and a call to action to entice the user to click.
H1 Tags
A good CMS will allow you to simply highlight and style any text within your site with an H, or heading, tag. An H1 tag should be thought of as the headline of the page and should directly relate to the content on that particular page. Styling this text should happen automatically, making the job of the content creator much easier.
File Names and Alt Tags
Within your CMS, you're going to be uploading content. This content should retain the original file name once upload (assuming that you named your images and videos with applicable key phrases). Also, when inserting an image onto a page, the option to add Alt Image Text should be presented. This text will help your odds of being relevant for Google Image searches.
Automated Elements
The elements that should be automated within your CMS for on-page SEO purposes are things like the URL structure, XML Sitemap, and robots.txt file. The URL that is generated for any given page should be friendly, without creating session IDs, or other unnecessary snippets. The XML Sitemap and robots.txt file are pretty much strictly for search engines and automatically generated by your CMS.
There are other elements of on-page SEO that are important (content creation, internal linking structure, etc.), but those are at the heart of every CMS. The elements listed above are extremely important and shouldn't be a daunting task if you've chosen the right CMS for the job. If you're a bit new to SEO, feel free to download our SEO Whitepaper free of charge.
Financial Health FCU launches new website!
Financial Health FCU launched a new website to highlight their services and financial health tools.