Web Content Management
Posted by
There are certain SEO elements that Impact Results. The following SEO elements should be considered to optimize the page:
Posted by
Join Delivra, The Jackson Group and Marketpath on Tuesday, June 20th for lunch, networking, and an opportunity to review best practices to increase your client engagement utilizing your website, print and email marketing campaigns.
Posted by
There are hundreds of content management platforms available divided into proprietary and open sourced software. So the question arises, what do you choose? Let's take a look at the pros and cons of each so you can decide what is best for your business.
Posted by
Marketpath is honored to have Marketpath CMS named as one of the industry's Top Web Content Management Systems by CIOReview Magazine. Last month, CIO Review selected Marketpath as one of their 20 Most Promising Web Content Management Solution Providers.
Posted by
So you work for or own a small or medium sized business. You have a website, you're not sure if it is adding any value, but you're also not sure you want to spend the time and money to upgrade it.
Posted by
Is your website successful? Does your site support your brand, drive business growth, and bring in sales
leads? If not, it's time to consider upgrading your business website. In the age of technology an informative, appealing, and accessible website has a direct correlation to business growth and credibility.
Marketpath CMS is the web content management and content marketing solution that can convert your website from a static billboard into a valuable marketing tool that can drive business growth. Here are just a few of the reasons why your business should choose Marketpath CMS:
Great Tool Set-
Marketpath CMS provides the perfect toolset to manage your website updates and content marketing. Our software gives your business a stress-free way to manage and update your site even for non-technical people. All updates and additions to the site happen in one place, via the web! Whether one is updating text copy, adding images or videos to a gallery, or creating calendar events, Marketpath CMS does it all! Businesses have the ability to create event registration pages, to build surveys and web forms via our form builder, to work with SEO tools, to create and publish blogs, and more. With Marketpath CMS's breadth of tools and ease, it makes confusing and tricky website marketing effortless!
Support-
Selecting Marketpath CMS means you've chosen one of the easiest and highest rated content management systems available today – one that is currently used by hundreds of other large and small businesses. But that's not all; you'll all receive the constant support of the Marketpath team. With your Marketpath CMS subscription, you'll receive unlimited support for all your website and content management needs. You can call or email at any time and we'll be eager to help with any questions or needs. Need help uploading a case study or document for the first time? We can walk you through it. Forgot how to add a video? We'll help you out. But it isn't only technical support Marketpath can provide. We're also available to provide marketing assistance and guidance when desired. Need advice on creating a landing page or on how to optimize a new page for search? Just ask and we'll gladly provide marketing advice. For many small businesses, with limited technical or marketing resources, Marketpath can be a valuable partner that supports your internal team. One of our strengths is our availability and dedication to our customers.
Website Monitoring and Hosting-
In addition to our support, Marketpath meets all your website monitoring and hosting needs. We track your site to make sure it is up and running and our alerted if any issues arise. We also monitor your website to ensure it is always working at an acceptable speed, so that your users have a positive experience. As a small business it can be difficult to have enough technical resources that have both the time and experience to handle your growing website needs. When you work with Marketpath, you won't need any internal technical support - Marketpath manages it all.
Automatic Upgrades-
With Marketpath CMS your business doesn't have to worry about keeping up with the latest technology trends and changes. We'll add new functionality (new tools, enhancements, etc.) at least every quarter to your software. Your website will never get outdated technically because the Marketpath team works with evolving technology, constantly building it into our software, to improve your digital marketing capabilities. Any new functionalities or technology are automatically made available to your company, so you won't have to worry about it. That's the benefit of Marketpath CMS's Software as a Servive (SaaS) or On-Demand platform.
Web/Digital Marketing Services-
Marketpath not only gives you a great software toolset and support, but also becomes your partner and expert in digital marketing strategy. Regardless of your online marketing needs, Marketpath is there to work with you. With expertise in web design (including responsive websites) and website development, content marketing, site optimization (SEO), and social marketing, the Marketpath team is there to give your business the online presence it needs.
Let us know how we can help your business or non profit or see how we helped other organizations like yours by visiting our website case studies or website projects sections.
Posted by
Franchises have an interesting dilemma when it comes to search marketing and website design. The corporate hub usually maintains overarching control of the brand, but local franchisees need a relevant website that connects with their nearby customers. To ensure that local franchisees are able to develop a robust presence in their market while adhering to corporate mandates requires a delicate balance. Below are the top 5 best practices for franchise website design and marketing.
Defer to Corporate on Branding: Your franchise has likely built its multi-million dollar brand through years of trial and error. Though you have rights as a franchisee, even minor changes to the logo, color palette, vision statement, and font can have repercussions. You need to leave those elements alone and focus on the regional aspects of your positioning.

Assess the Local Market: After you've accepted that there's little you can do with company brand, you can focus on the pieces that will draw customers to your local franchise. Make sure your website has a section specific to your local market, where you can provide content that may be specific to your geographic region. Having the flexibility to easily feature different products or services can go a long way towards local success.

You may also want to build online campaigns that speak to problems and solutions in your area. If your business is an auto maintenance and repair company, for example, consider the value you can provide customers specific to your climate. Perhaps your organization sells water filtration systems. You could build a campaign around where your water is sourced. Or if you own a restaurant franchise, consider campaigns that connect to local events, teams or themes.

Everyone Likes a Deal: The corporate franchise may have national offers, but as a franchisee, you probably have the leeway to offer specials specific to your market. When designing your website, make sure your franchisor includes a section for deals exclusive to your city or region. Consider including a subscription form to collect visitor email addresses for newsletters and coupons.

Keep Control of Social Media: Headquarters will have its own content marketing collateral, which you should be able to use. Yet engaging with your local customers is even more important. If a customer uses social media like Facebook or Twitter to discuss your local franchise, you need the ability to respond and to develop ongoing communication with your customers and prospects. It's corporate's brand, but it's your business and specific customer.

Employ a Flexible CMS: Your website and content marketing system needs to meet the needs of both the franchisor and the franchisee while maintaining across the board consistency. Whatever website management or content management solution you choose should offer the flexibility to streamline corporate branding while enabling local franchisees to manage and update content related to their location or territory.
To learn more about ways to maximize franchise website design and marketing, contact Marketpath today.
Posted by
Marketing doesn't work without measurement. It's a simple concept, but one that frequently gets overlooked. Ensuring that limited marketing resources (dollars, people and time) are used wisely is critical for all organizations. But metrics especially matter for small businesses because the margins for error are small.
Your company should, at the very least, have a website and Facebook page. These are the first stops for a potential customer looking to find out more about your business. Now consider whether these online storefronts are adding value for your organization. Are they increasing visibility for your brand? What impression are your sites portraying? How are you assessing whether visits are converting to sales or at least moving the prospect further down the purchase funnel? That's where metrics come in. By measuring metrics, you can collect information on page views, click-throughs, registrations, and more. You can then modify you efforts based on this data.
Below is an outline of online marketing data a small business should be trying to measure:
Website Metrics – These include site visits, time on site, number of pages visited, and conversions (email address registrations, downloads, purchases, and other general contacts).

Blog Metrics – These include the number of posts per week or month, the resulting traffic from those posts, search rankings of posts, and the leads generated from those blog posts.

Search Engine Optimization (SEO) Metrics – These include measurement of keyword rankings and subsequent traffic from the search of those keywords on major search engines such as Google, Bing, and Yahoo.

Social Media Metrics – These include numbers of followers per social networking site, social sharing of your content, conversions to website traffic via those networks, and the number of leads generated from those hits.

Email Metrics – These include open and click-through rates, subscriptions, and the resulting leads from those emails.
If you haven't been gathering data about your online marketing efforts, never fear! Plenty of tools exist to help you collect that information. Contact Marketpath today to learn how your small business can take advantage of these features and begin collecting valuable data.
Posted by
The debate has raged on for years now about the value of an open-source Content Management System (CMS) versus the on-demand Software-as-a-Service (SaaS) CMS model. Yes, Wordpress, which holds a large chunk of the market, is free. Anyone can pick a template and toss something up on the web. And everyone likes things that are free, right? Perhaps, but you also get what you pay for.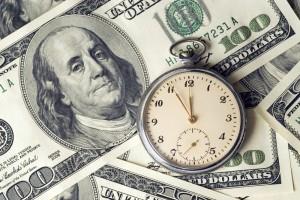 The concept of a free CMS is a bit misleading. Yes, it's true that open-source code is developed by a community of people who offer it to users at no charge. But just because a technology is available doesn't mean you'll know what to do with it.
Suppose you get through the basic steps of getting a site up and running. Now what? Who do you turn to when you have a question? What happens when it's time to update the source code? Free technologies don't come with award-winning 24/7 customer service departments. Your likely options are suspect online documentation and Wikipedia. Not too comforting. How much time do you want to spend digging for answers? What's that time worth to you?
Take the lack of help desk support a step further. Basic technical support is one thing; get hit by a virus or hacked, and you're looking at a whole other set of problems. Security should be a primary concern for anyone carving out online real estate. Open source plug-ins can solve some security issues, but they're not a guarantee. Worst case scenario, you get bugged, information is compromised, and the site comes crashing down. Again, who do you call? How much time do want to spend trying to fix the problem?
How about new functionality? With open-source systems you can find free plug-ins that add new capabilities to your site. But you'll need someone to install them and hopefully understand them from a technical perspective. With Marketpath CMS, upgrades are included with your subscription and you receive them automatically – no hassle.
Take a few moments to consider the overall potential for frustration. If you're a business owner, your focus needs to be building the company - and your website should be a strategic component of your plan to do so. You can't afford to be bogged down in technical minutia. Marketpath's on-demand, custom CMS eliminates these concerns so you make the most of your time, increase revenue, and reduce costs.
Contact us today to learn more about our content management, web design and website development services..
Posted by
Selecting the right web designer for your website can be a tough decision. Costs, levels of experience, and expected outcomes all factor into the pick. You're not alone if it all seems a bit overwhelming. But it doesn't have to be if you keep your process simple and focused. Consider these four questions for selecting the perfect website design company:
The four questions above will help you make the right decision when selecting your design and website development agency. Is your company in line for a new website? Marketpath can answer these questions and more, ensuring that your online presence matches your goals.
Contact us today at our Indianapolis office.
Financial Health FCU launches new website!
Financial Health FCU launched a new website to highlight their services and financial health tools.