social media
Posted by
Webinars can be an intimidating marketing tool especially if you are not 100% comfortable with the topic or speaking to a large audience. One benefit is that a great webinar has the ability to connect companies with people. These connections can lead to conversations with new prospective clients which could potentially drive sales. The more comfortable you become with webinars the more fun you can have with them!
Posted by
Twitter has millions of users and its constantly growing. It is a great place to target potential customers and promote your business. It is also a great way to connect with industry leaders. Follow our step by step guide to set up your business Twitter account.
Posted by
YouTube is a valuable tool for reaching customers with engaging video content. YouTube is an opportunity for a business to share their company culture and educate your customers and employees. If you have never set up a YouTube for a business here is a step by step guide to get started.
Posted by
LinkedIn is essential for a company. It is a great platform to showcase services and industry related news. LinkedIn is a great place for a company to post jobs and company updates. It is a great way to connect with current and former employees. Here is a step by step guide to set your business page up.
Posted by
Most small companies do not have a dedicated social media manager. Employees typically have other responsibilities than posting to their company's social media sites. When taking on a social media role, you quickly realize how easy it is to run out of new and refreshing content so you fall into lazy habits.
Posted by
Brand awareness is one of those nebulous terms we marketers like to throw around. But what does it actually mean? Brand awareness is simply a measure of how many people could pick your brand out of a lineup or say "oh yeah, I've heard of them!" In a perfect world, brand awareness is rigorously measured using market research, customer surveys and a variety of other tools to find out just who knows you. Unfortunately, most small business owners I know don't live in a perfect world. However, they still want brand awareness.
According to our 2012 Small Business Social Media Survey, the number one goal small businesses have for social media is to increase brand awareness. This is a consistent trend in each of the last three years in which we've conducted our survey.
For this question, respondents were allowed to select all applicable answers so we can see the full range of social activities. In a close race for second place among desired social media outcomes are client contact, finding clients, demonstrating expertise and driving web traffic. As small business owners look for affordable ways to market their companies, social media seems to fill the void.
While many small businesses are using social media, I worry most still aren't using the tools to their fullest potential. As we mentioned, good brand awareness marketing should involve a heavy measurement piece that explains just what's working and what isn't. But since they rarely have the tools to truly measure brand awareness we think business owners should demand more from their social media.
I often tell business owners that marketing is like another employee. You would never hire an employee and then not hold him/her accountable for results. You need to do the same with your marketing. And it has never been easier. From the standpoint of measurable results, social media is a marketer's dream. It is easy to draw a pretty straight line from a specific post to traffic to your website and submissions to your conversion form. Yet the majority of companies in our study are not following through the process from contact to conversion.


Most of the companies in the study track connections (78%) and web traffic (76%) which is a loose indicator of awareness, but not interest or willingness to buy. The more valuable measures, the elements which require interest and action are mentioned has as often: email subscriptions (42%), form downloads (33%) or RSS subscriptions (14%).

As you build your social medial plan think about the actions you will take, but if you are going to invest the time make sure you get the results you want.


About the author: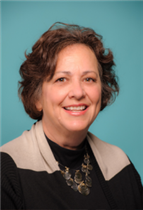 As Creative Director of Roundpeg, an Indianapolis-based marketing firm, Lorraine is typically at the center of the managed chaos that makes the agency run. With more than thirty years as a marketing professional (lie, tell her she doesn't look that old) Lorraine keeps Roundpeg popping with a never-ending stream of new ideas.
A native New Yorker, Lorraine is a Hoosier by choice, and is committed to fostering growth and entrepreneurship in her adopted city. Recognized by the Indianapolis Business Journal as one of the Most Influential Women in Indianapolis, she is an active member of the local Indianapolis business community.
When not at Roundpeg, Lorraine can be found sharing what she knows in seminars and presentations around the country. She has a BA from Queens College, City University of NY, and an MBA from the University of Texas at Dallas.
Posted by
As a small business owner, you've probably asked yourself this question. With so many social networks out there, and more joining the list every day, it can be downright intimidating to choose the right one(s) and get started. This post will focus on the big 5 – Facebook, Twitter, LinkedIn, Google+ and the relative newcomer and everyone's favorite right now, Pinterest.
Facebook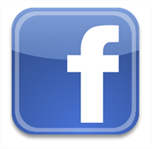 Without a doubt the largest social network on the web, with something like a gazillion users, a major motion picture detailing its rise, and now a $100 Billion IPO, everyone in the world has heard of Facebook. So, as a business owner, you think more eyeballs = better ROI…right? Well, maybe not. Typically, Facebook is utilized by individuals connecting with friends and colleagues. This mindset of person-to-person, casual interaction, limits the effectiveness of most B2B efforts on Facebook. B2C companies on the other hand have more success with this, as it's not uncommon for Facebook users to Like their favorite consumer brands…it's basically a status symbol. Millions of people Like Coca-Cola, BMW or their favorite handbag brand, not their HR Company or their web development company.
Twitter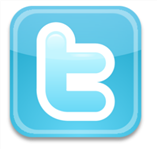 Twitter has grown exponentially since its inception. Users share ideas, links and images 140 characters at a time. While the majority of tweets are utter nonsense or completely useless, B2B and B2C companies have found success here. Connecting with thought leaders within an industry, interacting with competitors or customers, and giving clients the ability to gain instant feedback have all helped Twitter become a necessary part of a content marketing strategy. The time it takes to run and monitor a twitter account can be pretty nominal with the right tools (and the right company to set it up for you), so it's a good bet for any business. Remember, twitter shouldn't be used as a 1 way megaphone…nobody will care. Share useful articles, talk about others, and participate in conversations.
LinkedIn

Without a doubt, LinkedIn is strictly a B2B social network. Professionals use LinkedIn to connect on a business level with colleagues, clients, and people they have worked with. Because users are in a business mindset when they are on the network, B2B efforts can be effective and useful. The important point to remember here is that you're not selling while you're on this network. Answer questions, solve problems, become the expert in a group of people and your efforts should be rewarded.
Google+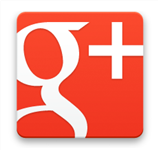 Google+ is Google's social network. Depending on which articles you read, it is either dying or thriving. It's hard to say what the network will become, but it is important you keep an eye on it. Google is using data it gathers from the network and plugging it into its search algorithm to help craft search engine results pages. The more you share on Google+, the better the odds of ranking for particular terms…or at least that's what it looks like so far. All signs point to the fact we'll see more and more integration in the future, so it is probably wise to set up your account now.
Pinterest

Taking the Internet by storm, Pinterest exploded onto the social networking scene due to its visual nature and simplicity. The user base has grown extremely quickly, so one again may fall into the "more eyeballs = more leads" mentality. Before you go jumping into Pinterest though, make sure you have a clear strategy and understanding of what is typically successful here. Highly visual elements dominate, so your content may need overhauled to fit. There have been stories of B2B and B2C success here, but the majority of those all revolve around certain industries. Arts and crafts, recipes, fashion, and home décor are among the top items here, so tread lightly if you're outside of those industries.
A few key things to remember about getting into social media:
Be consistent with your updates and conversations
Be real
Likes and retweets don't pay the bills, conversions do…Can you get your followers to take action?
What are your tips for success on these networks? Join the discussion below.
Posted by
If you keep up a blog then you are probably well acquainted with comment spam. This is an inevitable fact of life if you allow comments on your blog (which you should in most cases). At Marketpath, we reached a point with our blogging platform where we were receiving a great deal of comment spam for our own blogs and many of our customers' blogs. Here's an example:

Notice how well-written this comment is? Notice its perfect grammar and its amazingly descriptive word choices? That's sarcasm, of course.
The good news is that if you are using Marketpath CMS, you don't have to worry about this type of comment rearing its ugly head on your blog. Every comment must be reviewed and approved before others can see it and it's very easy to do so. You'll receive a notification about the comment and can quickly jump into CMS to approve it.
Most other CMS platforms provide some sort of comment moderation as well and may even run comments through an detection engine to determine how likely they are spam. The best tool for this, however, is using good ol' fashioned eyeballs. Not everyone who comments writes well so you'll want to be careful not to ignore legitimate comments.
Why do people spam your blog? The biggest reason is that they are trying to improve their own website's search engine position by creating backlinks to their site. They will embed keywords and utilize the URL field to create the link.
Marketpath helps eliminate spam not only by requiring approval of comments but also by using a REL="NOFOLLOW" tag in the links. This tag tells search engines to ignore the link and alerts most spammers (those with a decent understanding of SEO) to avoid it because they know they won't get any credit for the link. Marketpath also strips HTML tags from the actual comment. If a spammer tries to embed a link into the comment, it will be stripped and removed completely. And the final tactic we employ is requiring visitors to enter a number verification (captcha) so automated spamming systems won't get through.
All in all, comment spam is a fact of life and will continue to be for quite some time. Simple measures, like I discussed above, whether you're using Marketpath CMS or some other evil CMS platform, should be a standard part of the technology to keep these comments from ever seeing the light of day.
Here are a couple more posts about comment spam that may interest you:
Hard facts about comment spam (Google Webmaster Central Blog)
Spam in blogs (Wikipedia)

Posted by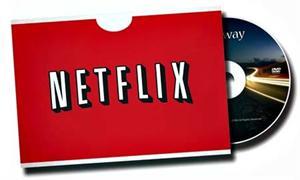 If you haven't followed the Netflix debacle, here's a quick overview:
In July, Netflix announced it was raising prices on accounts that have both streaming and DVD rentals from $9.99 to $15.98. This actually reflected separate pricing for each service ($7.99 each). Customers were outraged.

Netflix almost instantly lost hundreds of thousands of subscribers and was expected to lose a million total - mostly from the DVD-only side. By mid-September, the Netflix stock price was down 20%.

Immediately following the stock sell-off and mass cancelation spree, CEO Reed Hastings sent a letter to all subscribers explaining the reasoning behind the split. The company would be split into two entities, one for streaming (Netflix) and one for DVD's (Qwikster). That quelled some anger but others persisted.

Today, amidst the continuing outcries, CEO Hastings announced that there would be no split and the Qwikster initiative would be killed off.
Now how's that for customer complaints turning the tides? Even ten years ago if a company made a major change like this you would have to assemble a small army of protestors and march on their headquarters to get a company to reverse course. Not anymore.
With Facebook, Twitter, blog comments, customer forums, and other social channels you can instantly create an army of a million or more who share your viewpoint. Protesting consumer brands can be incredibly viral. And Netflix' price increase and service changes are no exception.
Here are a few lessons to take away from Netflix' errors:
Test, test, and test again. If you are a public company with a market cap of 5.8 billion dollars, test the Qwikster concept on a small segment of your subscribers. Keep it private and see how many from that group cancel their account as a result. It's insane to think that you would split your company with little input from your customer community. Granted, you're raising prices and that won't go over well anytime. But you never mentioned the split at the time so there was no correlation to the 60% price increase.

Don't raise prices 60%. I used Netflix before they offered the streaming service and hung it up after I realized that I could only rent two movies every 8-9 days. That's three days in the mail, 2-3 days at my house, and another 3 days back to Netflix in the mail. Do the math and you can only get 4-6 movies a month.

About this time, Blockbuster offered their unlimited DVD rental plan for around $15 per month (2 or 3 DVD's out at a time). I could actually rent movies, watch them, and pick up new movies on my way home. I cut out six days between each change-up. Then they raised prices on this service to $24.99 per month. I dropped out. $15 of entertainment per month was worth it. A 60% increase to $25 was not. Perhaps Netflix should have read their business history books before they made the same change.

Honest Communication. ​Netflix has been stuck in a reactive course of action since July. This would have been much simpler if they were more open and honest about their price increase and stagger the plan. Perhaps something like this:

"Dear Netflix friend, we are working hard to provide you high quality entertainment at a competitive rate. While our costs have risen over the last several years we've kept your fees unchanged. I sincerely wish that we could continue these rates but for us to continue providing great service and great entertainment, we must raise prices to cover our increased costs. We won't do it all at once. Instead we'll make those increases over the next six months to a year and here's what they will look like....."

See the truthful, planned nature in the response? It's proactive and addresses the issues honestly and straightforward. There will still be repercussions but you will have an informed customer base behind you. Those that love the service might even stick up for you.
With the new power of social media channels, and the potential of major influencers to raise a fuss more quickly than ever, I don't see why any company with an informed customer base would make major changes to their services without testing the waters first. The mass fury of Netflix customers could have been avoided if they had an approach that was less of a "screw them, they'll deal with it" approach and more of a "hey, we need to make some changes and would like to hear your feedback first" approach. This is all goes back to the 2nd website marketing pillar, engagement. Talk with your customers through the most active channels and don't puke your plans all over them without expecting a backlash.
Customers are the new shareholders. Through social channels they can make your world an awful place to live if you don't provide a good return on their investment.
Posted by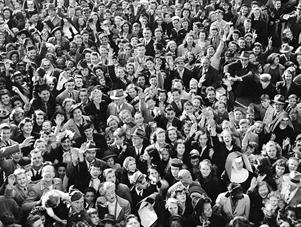 I'm sure this topic is going to rattle the cages of some self-proclaimed social media gurus, or social media ninjas (as some call themselves). There was a time, just a couple years ago, when many of these social media consultants proclaimed that traditional marketing and advertising was dead and that social media was the new way to reach your target audience. They were wrong.
We've had several years to gain insight into the power of social media and the best way to use it. What we've learned is that it isn't about customer acquisition. It's more about connecting with and supporting your existing customer base.
We are in a world where big corporations can take on a more human role by distributing connections to customers throughout their company and not leaving this job to just the marketing department, or just customer support. If you've never read Jay Baer's blog Convince and Convert, you should. One of his most recent posts is about using social channels for engagement and not blasting out more spam that will simply be ignored.
If you're using Twitter, Facebook, and Google+ to only blast out deals and promotions, then you're blowing it. But if you're using these social channels to connect and interact with your customer community in a way that engages them as more than a customer then you are working the right angle. I'm not going to get into what you should be posting about but just keep in mind that your promotions and deals are ok as long as they aren't the bulk of your conversation. One quick way to get ignored or dropped is to come across as always trying to get the next sale.
Perhaps you're thinking, "But ACME Corporation (fill in the company name) gained 43 new customers with a social media campaign last summer!" ok, I doubt it, but let's say this was true. Just because your son has a swoopy haircut doesn't mean he's going to be the next Justin Bieber. Chances of that are next to nothing. And the chances of your company successfully acquiring a whole swath of new customers from your social media efforts is also as abysmal. Can it happen? Sure! But probably not in the way you hope.
Social media, more and more, is recognized as a powerful way to connect with your customers in ways never before possible. Use it as a way to engage people who already know and trust you and you'll get a whole lot more bang for your buck.
Financial Health FCU launches new website!
Financial Health FCU launched a new website to highlight their services and financial health tools.