Business Blogging
Posted by
Did you know 70% of consumers learn about a company through their blog rather than ads
Posted by
As a small business, companies worry about having the time to create successful blog content. They also worry about the frequency of blogging. While the fears our clients have are legitimate concerns, the positives of blogging far outweigh the negatives. I am here to share a few statistics that will convince you that blogging is a necessity for your website.
Posted by
Debating whether blogging makes sense for your business? Read the stats. Many show why blogging is one of the most effective content marketing strategies in use today.
Posted by
Stenz Construction Corporation launched a new website this week to support their growth and to further position their organization as a leader in Indianapolis Construction Services.
Stenz is a full-service general contractor, construction manager and real estate services firm, headquartered in Downtown Indianapolis. Since their founding in 1973, Stenz has built an impressive resume of work throughout the Midwest and across a variety of project types; ranging from interior remodels to complex high-rise construction, and demanding historic renovation and adaptive reuse projects. Stenz's mission is to deliver quality, innovative and cost effective solutions to their partners and clients.
Beau Ansty, Director of Asset Management for Stenz, feels that the new site is a dramatic improvement over the company's previous website and that it does a much better job communicating the organization's heritage, expertise and capabilities.
"We have enjoyed working with Marketpath on the complete redesign of our website. Their expertise on the aesthetic and content strategy has been invaluable", said Mr. Ansty.
The new website, designed and developed by Marketpath, Inc. is structured around Stenz's construction services (general contracting, construction management, real estate services), while also hi-lighting their expertise with specific types of construction projects, including commercial, residential, historic, multi-family, retail, education, religious, and healthcare construction projects. One of the main areas of the new site is the Stenz Project Gallery, which features large, beautiful photography of various Stenz construction projects, showcasing the craftsmanship on display in many of Indianapolis' most significant landmarks worked on by Stenz.
The new site also features the Building Traditions Blog, which will provide information about significant construction projects around the state of Indiana, as well as best practices regarding general contracting, construction management, and historic building renovations and urban infill projects. The site was also developed with search optimization (SEO) in mind, so that Stenzcorp.com receives greater visibility within Central Indiana for their general contracting and construction services. The new site was developed using a responsive (mobile-friendly) web design framework, so that mobile users (phone, tablet, etc.) will have the best possible experience when viewing the site and interacting with Stenz Construction.
Finally, Marketpath worked closely with the Stenz team to develop an ongoing content marketing strategy focused creating credibility for the organization and greater online visibility. The content plan leverages the new Building Traditions Blog, to highlight the company's expertise, while also leveraging visual content through multiple project galleries that feature imagery from Indianapolis area construction projects to hi-light Stenz's quality work. Content syndication via social channels (Facebook, LinkedIn, Google Plus) are also part of the plan. And because Marketpath CMS (website content management) is very easy to use, ongoing site updates and content marketing should be easy to accomplish for Stenz's internal staff.
Learn More
To learn more about Stenz Construction Company, visit their new site at www.Stenzcorp.com and to learn more about Marketpath, visit www.marketpath.com. If you'd like to view additional responsive web designs and sites, visit our Mobile Website Project Gallery.
Posted by
Improving website visibility requires more than a nice looking website. Most small businesses fail at driving traffic to their site and here's why.
Posted by
In a previous post, I wrote how website credibility, or creating credibility with your website, should be a small business' number one objective. In my post, titled Credibility is Paramount for Small Business Websites, I suggested that creating credibility for your organization should be a significant part of your website strategy, possibly even more so than site visibility (via search engine rankings) - although both strategies should be connected. The basic reason for this is that credibility can dramatically impact not only your online conversions, but offline conversions as well, which can lead to greater sales and enhanced brand perception.
So if credibility is so important, what can you do to positively impact your organization's credibility on your small business website? The truth is I have no idea. OK, I do have some idea, but as each business is different, so too will each plan be to create credibility for your organization. And, as I don't know your organization like you do, I also can't create a credibility plan that will completely fit your business – at least not until I learn more about your organization and your dealings. So, as you read through the rest of this article, use it as a starting point for your own organization's credibility plan or something to get your creative juices flowing. With that said, here are three (3) main components to creating credibility on your home page and throughout your entire website.
Have a Professional Looking Site:
As I mentioned in my previous article, your website is the new yellow pages for your business – it's the first place any prospect will go when they want to learn more about your organization and what you do. With that said, you don't want them arriving to your homepage and immediately having a poor experience (and opinion of your company). That's what will happen if your site is old, outdated or poorly designed – even if you have good content within your site.
If your site looks unprofessional or unorganized, a prospect may never even take the step of browsing your site for specific content. If you have a high home page bounce rate, this could be the reason. Think back to the last time you went shopping in a new mall for the first time. You walk around and stick your head in a few stores to see if they quickly interest you. If they don't quickly grab your attention, you don't walk in and browse – instead you move on to the next storefront. Same thing with your website – make a positive impression in the first five to ten seconds, or the user will move on to other options.
Now days you also need to make that positive impression regardless of the device (desktop, tablet, phone, etc.) your audience is using. If you don't have a responsive web design or mobile friendly site, odds are that smart phone web viewers will not have a positive experience.
Feature Content that Shows Your Expertise:
When I visit a website for the first time, my mental processing works like this. First, can I tell what the organization does in the first few seconds and do I get a generally favorable impression from the site's overall appearance? If so, I then move on to my specific need or reason for searching or visiting that site. Does the organization offer the product, service, or information I'm looking for? If the answer is "Yes" again and I quickly see that high level offering (product, service, etc.), then I move on to specifics that will make me more comfortable in taking some next step (conversion), whether that next step is buying, making a call, or downloading an article.
So depending on what your organization does, what type of content will portray you as an expert, provide credibility, and make me more comfortable so I will take that next step (conversion)? Certain content, such as awards, press releases, membership in associations, or featuring well known customers, will provide basic confidence that your organization is credible. Different types of content can really hook me and drive me further down your purchasing or conversion cycle. If, for instance, I'm searching for a service offering, my next thought process may be whether your company has specific experience with my type of company or industry. Testimonials, case studies, project galleries, or white papers – specific to my industry or more specific needs (project type for example) – give me a much greater level of comfort that you are a viable option. Specific blog posts that touch on details (examples, industries, specific types of projects, etc.) can also provide that same level of reassurance I'm looking for, while positioning your organization as a leader in your space.
Reinforce Leadership via Social media:
The third way to create web credibility is directly related to the strong content I discussed above. A strong social media presence can reinforce the positive impression your website provides, while allowing you to leverage some of that compelling content across multiple channels that encourage sharing and that will drive more eyes to your site. Nowadays, you may have certain individuals that start their search via different social media channels such as Twitter, Facebook, Linked In, Google+, or even Pinterest or Instagram if you have robust visual content. Having a strong presence on these sites will drive visitors to your website, but will also provide yet another level of comfort for those prospects that use that particular social marketing site. Reviews via sites like Google+, Facebook, Yelp, or Citysearch can also enhance credibility and help drive conversions, especially in certain industries (restaurants, service business, etc.) where reviews are prevalent. With that said, most small organizations don't have the resources to have a positive presence on all the sites I mentioned. I'd recommend starting small and doing one or two social sites well, rather than trying to manage too much too soon. Remember, a poor impression on a social media site can be much worse than not having a site, and will hurt your credibility.
Whether you are designing a new website or just updating your current site, you should spend some time developing a content strategy that focuses on creating credibility for your website and your overall business. If you need help developing your social media or content strategy, contact Marketpath today. ,
Posted by
Today is trash day. Every home in my neighborhood takes their trash out to the curb and a service comes to pick it up so we never have to think about it again. It's also recycling day. Next to our trash, with no less than three feet of space between adjacent objects, we place our oversized recycling bin. This is always full, which typically leaves us with only half of one trash can.
Every week I notice how some of our neighbors always have 2-3 full trash cans and often additional bags beyond that. These folks don't recycle, which is fine. Everyone has their own M-O. I do believe in it, though, and it boggles my mind how they have so much garbage, especially when many of them are empty nesters. Then it dawns on me - fast food or frozen, packaged foods. I know several of them eat quick to prepare garbage food which equals lots of garbage at the curb. Food that is not terribly healthy for your health's bottom line. Lots of garbage coming in = lots of garbage going out.
The same can easily happen with your blogging and content marketing effort. If the content you write and share with your audience has little to no value and only serves the purpose of filling a void or a schedule then it is very likely garbage content. And with garbage content, you'll get garbage results.

Don't "Just Write" - Write to Engage
There are many advocates of the "just write" philosophy which essentially means don't worry about the quality, just write as much content as you can to gain more search engine visibility and eyeballs. I don't subscribe to this. While its important to gain visibility through search engines, their models of determining what content is important and what is not changes monthly. And in the end, you have real people who read your content. If you put out garbage, they will become Tiggers and bounce away quicker than you can say "Bouncing is what Tiggers do best!"
There is also something to say about frequency and this is where content writers often get tripped up. If you don't write often enough, then it's like a guy standing in a crowded place and only once yelling "I have the answers!" Some people will probably throw a glance but they won't stop. But if he yells "I have the answers" every few minutes, people will eventually stop. And if he truly has the answers and provides reasonable value, the word will spread and more people will stop to listen.
That balance, where content engages on a regular basis, only comes with practice, monitoring results, and tweaking. Practice is at the foundation of the "just write" mindset. But don't let that fool you into writing garbage content, or in other words, content that really has no value to your target audience. People don't like listening unless it is valuable to them and engages their attention. Your "practice" should be more about writing style and flow where the underlying topics hold real value.
Posted by
Small business owners may find themselves unsure where to focus their online marketing resources. Email endeavors, newsletters, and the plethora of social media options (Facebook, Twitter, LinkedIn, Google+, Pinterest and so on) – the number of channels can be overwhelming. And finding the time to dedicate enough resources to those efforts adds another layer to the puzzle. That's why the simplicity of business blogging – the not-so-secret weapon of a small business – is so appealing.
Blogging may seem unsexy compared to some options, but it works. Here's how:
Blogging creates credibility – Potential customers are looking for expertise. Blogging offers an easy way to convey your stature as a key thought leader in your industry. And those customers are likely to tell their cohorts about their new source of expertise.
Blogging gives your company a voice – As an extension of building the perception of expertise, blogging enables you to position your organization. It also provides a channel to talk about services or products your company offers, the latest industry news, and upcoming events.
Blogging allows you to begin conversations with potential customers – Marketers are always looking for ways to speed up the sales cycle. A blog gets that relationship started by increasing online activity. Companies that blog generate 55 percent more website visitors, 97 percent more inbound links, and 434 percent more indexed pages. In addition, 7 of 10 businesses believe blogging has led to an improvement in their lead generation success.
Blogging on a consistent schedule builds a library of content to share across other social networks – Your social media audience is looking for valuable content. By pushing blog posts through these channels, you're pulling people back to your company site and encouraging your network to share your blog posts with their extended networks as well.
Blogging improves search rankings (SEO) – The more you blog, the more often Google will recognize the value of your content in its overall algorithms. As long as the content is of high quality, your ranking will improve.
Blogging is here to stay. More than one-third of companies now use blogs for marketing purposes, and those companies that do blog receive 55 percent more website traffic than companies that don't. More traffic leads to more opportunities for sales. For the small business owner, ignoring the value of blogging as a marketing tool is a poor business decision.
Does your company need assistance creating a blog and putting together a content marketing strategy? If you are planning an upcoming web design or website development project, don't forget to include a business blog. Marketpath can help get you started. Contact us at our Indianapolis office today!
Posted by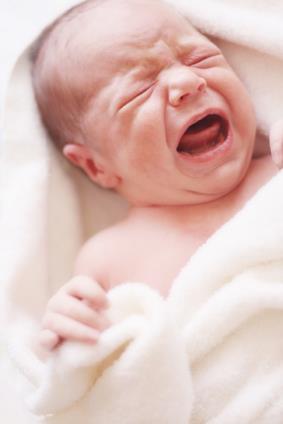 It's 8 AM on a Monday morning. I just dropped two kids off at school and one at daycare. The entire trip is about an hour of driving with constant chatter - sometimes laughing and giggling, sometimes whining or crying, usually just a lot of questions and bickering.
After my parental duties are finished for the morning I check out by listening to the 70's station on satellite radio and Player's Baby Come Back is streaming through the speakers. What a great classic song as I let out a sigh of relief.
I look at the car to my left. A mid-sized family sedan with two parents in the front seat and looks of stupefied exhaustion. Then I look in the back seat and there's a baby, maybe about six months old (when they find their voice). His face is red with anger and he looks as if he's been screaming for hours.
Back to the front seat. Empty, lost, fatigued, bloodshot eyes.
Then it dawns on me. Those parents are everyone else. Everyone is just like them. In a world where content is king and the screamers become louder and seem to clone themselves, we are all fatigued and lost. Yeah, I got all this from a screaming baby.
It's no wonder that neighborhoods and communities are choosing to stay home and inside more than ever where there's less noise, less screaming. It's no wonder more and more people are abandoning big tv and, instead, buying into choice with services like Netflix, Vudu, Hulu, and Apple TV. And it's no wonder people are jumping away from newspapers and magazines, only to subscribe to niche providers of greater interest. These choices all result in less noise.
The world is loud. And the noise level is still growing. If you're a marketer or content writer I have one request - don't be a screamer.
Instead, be a teacher. Be a storyteller. Be a philosopher. Be something. Just don't be a screamer. Nobody wants to hear what you have to say until you tone it down and provide something meaningful.
I ignore screamers (as much as possible) and relish in knowledgeable, engaging, and sometimes entertaining content, whether it be a video, a blog post or a white paper. If it's good, I'll share it with a few friends or coworkers. If it's fantastic, I'll be a fanatical advocate and tell everyone I know. And that's exactly what you should do - write or produce copy that is worthy of being shared by someone. Yes, I said "some ONE".
Seth Godin recently wrote a short post about how to write content that goes viral by writing for just one person. I like that approach. Screamers tend to be more vague and more general as they get louder hoping to catch the attention of the broader audience. But if you were writing to just one person, you'd focus less on catching everyone's attention and more on truly engaging that one, single individual.
Whatever you do, just don't be a screamer.
Posted by
The typical business owner has a fairly stable gauge for assessing success. Solid revenue, a strong sales funnel, and opportunities for growth. Sure, there are plenty of other metrics you can apply, but these form the core. How a business owner goes about establishing that foundation, however, is open for discussion. At the very least, passively waiting around for the phone to ring is a bad idea. You have to proactively get business.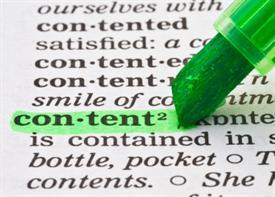 For many companies, hard sales tactics don't work. Small businesses frequently can't afford a dedicated sales team. In many cases, the owners know they're just not good at it. But one way that any business, regardless of size, can create opportunities is through content marketing. As business models continue to change, a good content marketing plan may very well be the tool that keeps you in business.
Content marketing is the practice of brands developing and curating content that communicates a story which resonates with customers. Readers find the content useful or entertaining and worth sharing. As a result, the brand, product or service highlighted in the story reaches several audience layers. Decision makers who reside within those layers and have need for your services could then pick up the phone or contact you via your website.
Now, before you go throwing every random piece of content up on your website, you must first consider your audience and intent.
Who do you want to read your blog?
How would you define the ideal person you want to click on your video or read your email?
How and where will your audience find your content?
Beyond that, after your intended audience reads or views your content, what do you want them to do next? Share it on Facebook or Twitter? Pick up the phone and call you? Sign up for your newsletter? You need to identify your strategy. You should also make sure your content strategy is directly related to your search engine optimization (SEO) objectives – if done right, strong content is the best way to drive improvements in search rankings.
And, oh by the way, the content should be good. A house painter wouldn't throw a sign in the yard of a home where he butchered the job with unclean lines and painted shut windows. A blog post with bad grammar, absence of style, and lack of thought gets you nowhere. But a well written post might provide credibility and turn a prospect into a lead – a lead that looks at your company as an expert in your field.
Is your organization currently employing a content marketing strategy? If so, is it working? If not, what are you waiting for? Contact us today to find out more about the benefits of content marketing.
Financial Health FCU launches new website!
Financial Health FCU launched a new website to highlight their services and financial health tools.