Entries by Matt Zentz
Posted by
Now is the time to define your 2015 content strategy. Here are a few questions you should answer before the daily grind steals your time and attention.
Posted by
Make sure you know who controls your domain so you don't lose it by mistake. This post discusses how to check and what to look for so you don't miss a renewal notice.
Posted by
Improving website visibility requires more than a nice looking website. Most small businesses fail at driving traffic to their site and here's why.
Posted by
I seem to have this conversation often. While meeting with clients and prospects to discuss their websites and general Internet marketing strategies they lean in and say with some degree of certainty, "we also need an app." My response, 9 times out of 10, is "no, you don't." Here's why:
Apps are expensive. Utilized primarily for the marketing and promotion of your products or services, an app will not yield a very good return on your investment. An app must be built for multiple platforms (iOS and Droid at the very least), requires developers who are currently very expensive and in demand, and then will require maintenance for bug fixes and operating system changes.
Apps are clunky. A user not only has to make a conscious effort to find and then install your app, they also have to make a conscious effort to open it. You might be able to lead users to the app store by providing a friendly link on your website but that still requires effort. Most people won't take those steps. I already have too many apps installed by my kids, like Math Puppy, Castle Doombad, and Celebrity Pimple (don't ask). I don't want more apps I don't plan to use frequently. The other issue is that you also probably don't provide enough regular content to hold users interest and keep them coming back for more. If you don't provide the content and it takes extra steps to open the app, it likely ain't gonna work.
With that said, however, there are many occasions where building a custom app could be very beneficial. Here are some examples:
Lots of great, engaging content. If you do provide a great deal of content through your website (i.e. blogs, news, white papers, etc) then you could benefit from an app. You'll need solid readership for this, though. If you don't already have a core group of followers who read and share your content, then build that first and then reevaluate your need for a custom app later. If you do, apps can be a great tool that your core users will have with them at the tap of a finger. You can push alerts for new posts and events, provide more integrated sharing methods (email, SMS/texting, facebook, LinkedIn, Twitter, etc), and take advantage of some of the other built-in capabilities, like photos, videos, and GPS.
Some examples of content oriented apps include Smashing Magazine, Marketing Profs, and our friends over at the Marketing Tech Blog.
Integration with existing applications. Let's say you're a manufacturing company or a retail operation, your app could allow users to place orders, virtually assemble and preview products, login to their existing accounts, or interact with your company's data in any number of ways. This reason alone is primarily why companies build apps. Integration with existing databases and applications provides a convenient and easy mechanism to conduct business with you and gives you a big advantage over rivals.
Some examples of apps that integrate with existing services: Amazon, LinkedIn, Chase, Google Drive, and realtor.com.
There are many considerations when deciding if you need an app but I can narrow it down to two:
Will it help you sell a lot more widgets or land new accounts? If the answer is no, easy peasy. No more questions. If the answer is yes then the follow-up question is:

How much are you willing to invest to make this happen and what is your minimum anticipated return? That's where a feasibility study comes into play and is beyond the scope of this post. But simply ballparking it would suffice.
If you can't justify an app, perhaps you should convert your site to a responsive/mobile website. This will improve the overall user experience for everyone who reaches you on a handheld device or tablet and is a great way to push off the need (or perceived need) for an app.
Posted by
Yesterday the D.C. Circuit Court of Appeals struck down the FCC's net neutrality rule. There are many pundits who are claiming this is the end of free expression over the Internet and the beginning of content censorship. With this ruling Internet providers now have the legal authority to block, slow down or speed up any content they want that is delivered over their networks. Imagine MSNBC paying Comcast and AT&T to speed up and prioritize the delivery of their content so that a rival like Fox News gets relegated to a slower speed or blocked entirely. Or perhaps Verizon went to Google and Facebook and demanded fees to allow their broadband subscribers access. Why not? Direct TV just did it with The Weather Channel. Comcast dropped the Big Ten Network several years back and I could no longer watch Hoosier basketball. It was a travesty!
This is not a fair comparison, though. Cable companies broker deals with networks to provide what they feel is the content their subscribers want. And cable companies pay those networks for access. In the case of the Internet, broadband providers don't pay websites for their content. They only pay to plug into the bigger global network and they get paid by their subscribers for access to that network.
What this Means
With the net neutrality rule struck down, broadband providers have a case to regulate the content delivered on their private networks and if they do, they have to tell their customers what they are blocking or regulating. In my mind, I feel this is fair. They own the physical network and equipment that connects people to the larger Internet. It is not a publicly funded infrastructure.
They have already done this before, too. Several companies still block access to SMTP port 25 (SMTP stands for Simple Mail Transport Protocol). This is the standard port (or channel) through which email is sent. They did this because home users were getting infected with viruses that would scan their computers and consequently send email via port 25 to everyone on their contact list or use their computer as a make-shift email server to spam others. Most email users send email securely through other ports now, so this doesn't matter as much, but broadband providers were getting hammered with unauthorized virus-related traffic which affected everyone's Internet experience. So they shut it down.
Broadband companies have also blocked peer to peer ports where a lot of content pirating takes place. This consumes enormous bandwidth and much of the traffic, in my non-statistics based opinion, is illegal. They've also had a hand in limiting traffic from video services, such as Netflix, which consumes many gigabytes of data for a single movie. Once a threshold was met, they began to throttle, affecting the end user's experience.
Why it Doesn't Matter (so much)
First of all, I don't think you're going to see much more than we do already. If broadband providers begin to block access to certain websites then customers will move to another provider (assuming they have the choice). To begin blocking and throttling common sites regularly, though, providers will quickly encounter significant technical hurdles.
HTTPS. Website traffic (which aside from video streaming traffic represents most of the traffic on the Internet) uses the HTTP protocol. Standard HTTP sends everything over network port 80 in plain text. It's easy to sniff network packets and see where a user is going. But then there is HTTPS which is the secure version of HTTP. It traditionally runs over network port 443 and all of its traffic is heavily encrypted with increasingly robust SSL certificates. In other words, it's nearly impossible to decrypt, so broadband providers can't find out where the user is going, except by the physical IP address (e.g. 64.255.250.10). Even with that they may know that CNN runs their web servers on the IP address 157.166.238.133 but CNN likely has hundreds of servers with varying IP addresses and can change most of those with just a few mouse clicks (yes, I'm oversimplifying here!). Bottom line, it is really hard to crack an HTTPS web session and keep track of the millions of domains and their rotating IP addresses. Using HTTPS keeps your sessions private and does not allow broadband providers much insight into what you're doing. The only caveat is that the website you're visiting must have an SSL certificate in place so that you can use HTTPS with their site.

Proxy Servers. A proxy server is basically a virtual tunnel for Internet traffic. Within minutes, I can redirect all my computer's traffic to a proxy server in India or Hong Kong which then acts as the origination for all of my network traffic. My broadband provider only knows that I have a connection to some random IP address on some random port. If they block it, I can choose another and then another. I have a nearly unlimited number of choices through which I could direct my traffic and they will have no idea what I'm doing.

New Protocols. HTTP and HTTPS are just two out of hundreds of protocols that define the delivery of data from its source to its destination. There are others that could be adopted in place of HTTP. If so, broadband providers would have to redevelop their snooping infrastructure to accommodate those new protocols.
Perhaps you're thinking that the average individual wouldn't take these steps and you're right... for now. With an entire world of people wanting open and free access to information they will continuously innovate to get around those evil corporations and easy to use tools will be developed for the average Joe Schmoe to do the same.
The only real leverage broadband providers have is to generally limit how much data people consume or throttle the speed at which it is delivered. Not where it comes from. We're lucky right now that we get fast, unlimited data but the idea of charging fees for heavier users has already been pushed around. And, as long as people have a choice of providers, they should be able to charge based on quantity and speed. But if they begin to do this you can bet your wallet that the backlash from their subscribers will be severe and harsh. Consumers found their voice online a long time ago and their message will certainly be heard.
Posted by
Today is trash day. Every home in my neighborhood takes their trash out to the curb and a service comes to pick it up so we never have to think about it again. It's also recycling day. Next to our trash, with no less than three feet of space between adjacent objects, we place our oversized recycling bin. This is always full, which typically leaves us with only half of one trash can.
Every week I notice how some of our neighbors always have 2-3 full trash cans and often additional bags beyond that. These folks don't recycle, which is fine. Everyone has their own M-O. I do believe in it, though, and it boggles my mind how they have so much garbage, especially when many of them are empty nesters. Then it dawns on me - fast food or frozen, packaged foods. I know several of them eat quick to prepare garbage food which equals lots of garbage at the curb. Food that is not terribly healthy for your health's bottom line. Lots of garbage coming in = lots of garbage going out.
The same can easily happen with your blogging and content marketing effort. If the content you write and share with your audience has little to no value and only serves the purpose of filling a void or a schedule then it is very likely garbage content. And with garbage content, you'll get garbage results.

Don't "Just Write" - Write to Engage
There are many advocates of the "just write" philosophy which essentially means don't worry about the quality, just write as much content as you can to gain more search engine visibility and eyeballs. I don't subscribe to this. While its important to gain visibility through search engines, their models of determining what content is important and what is not changes monthly. And in the end, you have real people who read your content. If you put out garbage, they will become Tiggers and bounce away quicker than you can say "Bouncing is what Tiggers do best!"
There is also something to say about frequency and this is where content writers often get tripped up. If you don't write often enough, then it's like a guy standing in a crowded place and only once yelling "I have the answers!" Some people will probably throw a glance but they won't stop. But if he yells "I have the answers" every few minutes, people will eventually stop. And if he truly has the answers and provides reasonable value, the word will spread and more people will stop to listen.
That balance, where content engages on a regular basis, only comes with practice, monitoring results, and tweaking. Practice is at the foundation of the "just write" mindset. But don't let that fool you into writing garbage content, or in other words, content that really has no value to your target audience. People don't like listening unless it is valuable to them and engages their attention. Your "practice" should be more about writing style and flow where the underlying topics hold real value.
Posted by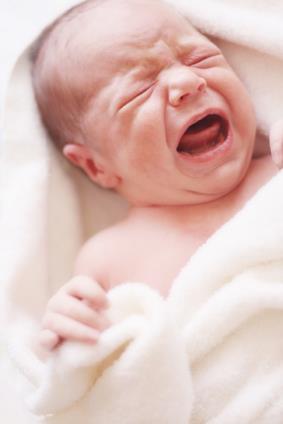 It's 8 AM on a Monday morning. I just dropped two kids off at school and one at daycare. The entire trip is about an hour of driving with constant chatter - sometimes laughing and giggling, sometimes whining or crying, usually just a lot of questions and bickering.
After my parental duties are finished for the morning I check out by listening to the 70's station on satellite radio and Player's Baby Come Back is streaming through the speakers. What a great classic song as I let out a sigh of relief.
I look at the car to my left. A mid-sized family sedan with two parents in the front seat and looks of stupefied exhaustion. Then I look in the back seat and there's a baby, maybe about six months old (when they find their voice). His face is red with anger and he looks as if he's been screaming for hours.
Back to the front seat. Empty, lost, fatigued, bloodshot eyes.
Then it dawns on me. Those parents are everyone else. Everyone is just like them. In a world where content is king and the screamers become louder and seem to clone themselves, we are all fatigued and lost. Yeah, I got all this from a screaming baby.
It's no wonder that neighborhoods and communities are choosing to stay home and inside more than ever where there's less noise, less screaming. It's no wonder more and more people are abandoning big tv and, instead, buying into choice with services like Netflix, Vudu, Hulu, and Apple TV. And it's no wonder people are jumping away from newspapers and magazines, only to subscribe to niche providers of greater interest. These choices all result in less noise.
The world is loud. And the noise level is still growing. If you're a marketer or content writer I have one request - don't be a screamer.
Instead, be a teacher. Be a storyteller. Be a philosopher. Be something. Just don't be a screamer. Nobody wants to hear what you have to say until you tone it down and provide something meaningful.
I ignore screamers (as much as possible) and relish in knowledgeable, engaging, and sometimes entertaining content, whether it be a video, a blog post or a white paper. If it's good, I'll share it with a few friends or coworkers. If it's fantastic, I'll be a fanatical advocate and tell everyone I know. And that's exactly what you should do - write or produce copy that is worthy of being shared by someone. Yes, I said "some ONE".
Seth Godin recently wrote a short post about how to write content that goes viral by writing for just one person. I like that approach. Screamers tend to be more vague and more general as they get louder hoping to catch the attention of the broader audience. But if you were writing to just one person, you'd focus less on catching everyone's attention and more on truly engaging that one, single individual.
Whatever you do, just don't be a screamer.
Posted by
These days it's a lot easier to start a software company than it used to be. With the plethora of cloud services available at the click of a mouse companies can focus less on infrastructure logistics and more on their product. In this way, startups have it easy.
Before I continue I have a confession to make - Marketpath is not a startup.
Wow! That felt good! You don't know how long I've been holding on to that secret.
Ok, so maybe you read the about us page and you already knew that. We've been around since 2001.
We've claimed that we're like a startup but, in reality, that is far from the truth. We are established, healthy, and revenue positive. But along with being healthy we have our share of legacy systems with legacy problems. More specifically, we have a lot of old equipment running our infrastructure.
Wayback
In 2001, we purchased our first server. It was a Dell Poweredge 2500. I remember, because I bought it and was excited about the possibilities for that powerful server. General websites and web applications were a piece of cake. So, we added an email server and database to it. Then, over the next several years, we bought another server and then another. Initially, we only managed the servers. But then it changed.
In 2004, we moved to nFrame, a data center in Carmel, IN. Since then, we've had to buy all the firewalls, routers, switches, backup devices, metered PDU's, and all the other fun that comes along with managing a SaaS infrastructure. And that's just the hardware. There was a slew of software for everything from email to backups to databases.
For a small resourceful staff this was one heck of a burden, especially when things went wrong. We had to worry about single points of failure in infrastructure, server hard drives, backplanes, power supplies, fans, memory, SCSI cards, NIC's, and many, many other intricate and complicated devices going kaput. And then there was the software maintenance.
Me and other staff have spent many long nights standing above the air conditioning panel right in front of our rack. Luckily, in all these years, our longest outage for any website was limited to about 4 hours. And that's because when the you-know-what hits the fan, we got very creative.
Why Startups Have it Easy
Startups don't have to worry about infrastructure - at least in the same sense that Marketpath and every other software company that's been around for more than five years has had to. Infrastructure is a huge resource suck. Proper planning, implementation, and maintenance should be full time jobs. When everything seemed to be humming along nicely, some small issue was festering behind the scenes getting ready to rear its ugly face.
Startups can focus on building software and leave the infrastructure to the experts. Now there's Amazon Web Services, Microsoft Azure, Rackspace, Bluelock, and many more infrastructure-as-a-service (IaaS) companies. These companies handle all the gory details and monitoring of core hardware devices. They provide virtual servers and other services that can be plugged into easily.
Now, instead of having to high-tail it over to the local data center, customers simply jump on their iPad, launch the web portal and restart a server or provision more. Only the exact infrastructure necessary is deployed. In the past, we had to buy more hardware than we actually needed so we could scale up to meet demand. There were intricate formulas (that I never used) to calculate capacity needed now vs. capacity needed down the road.
Startups have this provisioning capability at their fingertips and can dedicate their time to building their business and building great software.
Don't get me wrong. Established companies have this too and often implement new projects in virtual environments. It's the legacy software that is the slow moving snail of adoption.
Virtual Marketpath
At Marketpath, we began our virtualization quest last summer. We implemented our internal project management and support system which was a simple database and web application. Not too bad.
Since, we've been
Posted by
One of the core mechanisms with a web content management system is its publishing process. The process for Marketpath CMS is unique because we completely separate the content editing and site management tools from the actual live website.


Posted by
Some people just get it. They find perfect pictures for every page or post on their website with ease. They tend to match up high-level concepts of content with some abstract vintage photograph. These people are highly creative, probably avoid wheat products, and do their best work at a coffee shop while sipping a $5 latte.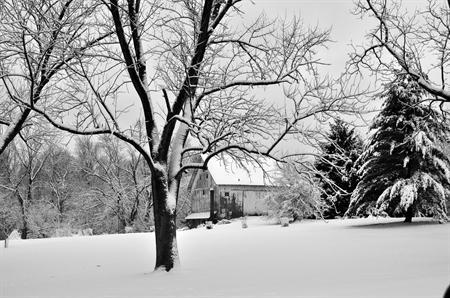 Then there's the rest of us. We really suck at this and our graphic designer (if we're lucky enough to have one) has no problem telling us repeatedly. But they're so busy with other tasks that asking for a simple image to accompany our latest post isn't worth the effort. If you suck and aspire to greater photographic selection then this post is for you.
One answer to better pictures lies in your pocket. No, I'm not referring to your wallet.
Your mobile phone holds the capability to a brighter future of engaging and beautiful content. Of course, that's not the only thing. Here is an overview of that and some other methods you can use to create or find great pictures.
Use Your Smart Phone to Take Interesting Pictures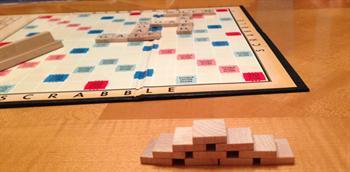 You have it with you everywhere. If at this point you're phone doesn't have a decent camera on it, then I'm surprised you've heard of the Interwebs and have made it to this site. Time to upgrade, my friend.
We all love cute and cuddly pictures of your children, grand-babies, or nieces and nephews but they usually don't fit well with your post about the tensile strength of a cable tie.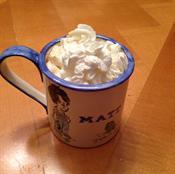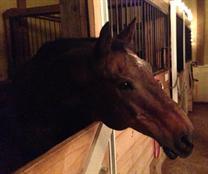 Use your camera to take pictures of anything - interesting scenes, objects, people, places, etc. We see interesting things every single day, although we may not be trained to notice them.
The pictures you see at the right are obviously not professional photographs. They are just random pictures I took along the way. Of course, you may ask, "how can I use images like these in my blog posts if I write about industrial strength detergents?"
I'll tell you....
The Scrabble board was taken during a random game with my family. Not related to detergents, you say? I say you are wrong. Here's a potential post title: "How to Get a Triple-Word Score when Choosing the Right Detergent" or "32 Uses for Detergents that Don't Require a Dictionary."
Rocky is a horse (errr, staff member) at one of our not-for-profit customers, Children's Theraplay. This one is easier - "Get a chance to meet the real Rocky when you buy 10 gallons!" or "Don't horse around with bad detergents."
And the mug? Well, my grandma made that 30 years ago and I proudly still have it. Of course, this one contained an adult holiday beverage my wife made. Titles - "Enjoy your mug of hot cocoa while our detergent does the hard work" or "When we say our detergent cleans mugs, we don't mean your face."
The sky is the limit, especially if you're allowed some freedom and fun within your blog posts. The only reason I started writing this post is because I took that picture of the barn above and it sparked the idea for the post.
Buying Stock Photography
Ever seen this girl? She is one of the most overused models in stock photography history. We used her as the main banner image of our website years ago until we saw her in some magazine ads, newspaper ads, and on a couple billboards.
Then, after we removed the image I saw her countless times in different variations. This is the challenge you get when using stock photography.
In and of itself it is not a bad thing and you do have the option with most providers to buy the sole rights to some images. Images that convey success and team work seem to be the most overused. But these sites have enormous collections. Just be aware that your choice may already be popular.
When choosing stock photography, pay attention to the following:
Download count - most sites should give you this and be an indicator of its popularity

Licensing - royalty free images can be used without fear of prosecution as long as you paid for it. This is the most popular option, though, because it's cheapest and there are no restrictions. It might be used all over the place reducing your "uniqueness" factor to a tiny grain of salt. Rights managed are much more costly and can only be used in specified scenarios that you indicate and pay for. These will be used much less but could cost you $1,000 and up.

Image size - make sure that you have the best image size for your applied use. If you're using this for print media of a page size or larger, you'll want to get one of the higher resolutions (2,000 pixels and up)
Here are some vendor recommendations:
Vendor
Distribution
Cost
Purchase Type
stock.xchng
Royalty-free
free
Dreamstime
Royalty-free
$
on-demand, subscription
(they say "free" images but I couldn't find any)
iStockPhoto
Royalty-free + rights managed
$
on-demand, subscription
(start at $2/image and up)
ShutterStock
Royalty-free
$
on-demand, subscription
(start at $19/image)
ThinkStock
Royalty-free
$
subscription and image packs
(starts at $25/image)
Getty Images
Royalty-free + rights managed
$
on-demand, subscription
Hire a Photographer
Want the most unique photography you can get? Then hire your very own photographer for a day, a week, etc. Hire them to take pictures of your place of business, warehouse, or plant. Give them some direction but also let them run free to fulfill their need for artistic expression. You'll probably be surprised by some of the images they capture - images you can use not only in your next product catalog but in your blog posts and as supporting imagery for pages throughout your website.
A decent photographer could easily cost you $100 per hour at the least. This is not a cheap option but if you want a large number of unique, high quality, royalty-free images that related perfectly to your organization, this may be a viable option.
Be sure to get a referral or recommendation for any photographer and make sure they are capable of taking the type of pictures you need.
Steal and Borrow (ideas)
Yeah, this is not the most recommended method. However, it is used extensively throughout the world. Images are so readily available through Google and Bing that most people just go there, type in a few keywords, and voila! 5.2 gazillion images at your fingertips (don't forget to turn on safe search or you might get distracted for a while).
This is basically stealing. Seriously. If I said I've never done it, though, I would be [REDACTED]. But the truth is that there are millions of high quality images with just a few clicks of the mouse. If you use this method be sure to:
Reach out to the website owner and ask for permission to reuse it or ask where they got it
Link to the site where you found it and give the owners credit
Give the photographer credit, if possible, and link to their site or portfolio
I see you shaking your head and realize that none of you are going to do this so I have a different angle for you. If I have already read my dentist's copy of the Farmer's Almanac then why would I want to read my chiropractor's? They're the same, so therefore, I will only engage with it the first time (assuming I read the whole thing). The same goes for images. If you're copying other people's images, then you risk the chance of displaying something one of your visitors has already seen and reducing their level of engagement in your content. Be unique and avoid prosecution.
Instead of stealing, why not get ideas from the limitless images available? Spark your creative muscles and use it as inspiration instead. Then find some good stock photography, take your own pictures, or take notes to give to your photographer. Now you're onto something good.
Financial Health FCU launches new website!
Financial Health FCU launched a new website to highlight their services and financial health tools.